Russian Roulette
September 16, 2010
The whole court room was spinning as the word came out of the judge's mouth, "Guilty." I had this unkind echo that traced every scope of m ear and at this point my state of being no longer mattered. I felt anxiety creep its way into my mind awhile fear trailed not too far behind.

The reality never really hit me until I was first alone and remembering why I was here in the first place, now that I think about it , I realize how dumb our actions really were,(while trying to convince myself that I didn't deserve this).

Jake, Sam and me were the perfect troubled trio, we always had this unplanned mindset for getting into trouble, but ironically I would always be the smart one and leave before I got the unpriscribed punishment. This time Instead of conducting a dumb skim, like we always did when we were succumbed by the hands of boredom, we drank away our insanity and played our first and last game of Russian roulette.

In the heat of the moment Sam quickly went through the unowned revolver, removing all but one bullet (supposedly) before Jake or I could object. Feeling invincible we all took an oath, noting the last person holding the gun, who has not died, or hasn't passed out from intense alcohol consumption, wins the game. We all flipped a coin to see who would go first, and by chance I just so happened to when the first hand.
With a rush of adrenaline I picked up the gun feeling nothing but solid steel in my hand. Wanting to beat the odds but not wanting to die either, stuck between both my greatest of wants at the moments, I put the gun to my sweaty temple, and pulled the trigger.
"Click", I jumped, started by the noise and by my unexpected existence. Shakily, I passed the heavy gun to Sam (while still trying to recover). Oddly, without hesitation Sam put the gun to his head and pulled the trigger without even flinching when the click noise came out instead of the bullet, and passed it to same as if it was the most natural thing in the world. Jake who mimicked Sam's actions, contained a fearless look in his eyes that made me even more freaked about playing this disturbing game.
Jake who's live still dangled, slid the gun my way and yet again it was my turn. So slowly picking up the gun I faced the sudden urge to leave, but stayed not really wanting to leave my friends playing this deadly game and with this new desire I put the gun to my head and pulled the trigger.
"Click", at that moment I stopped holding my breath swearing I saw my life flash before my eyes and silently prayed to god for not taking my life. Slowly I passed the gun to Sam, wondering which of my friends would get the unlucky bulletin their head, but shock over whelmed me as a "thud", noise was made while Sam's head hit the table, wishing I hadn't spoken to soon. Sam's blood soaked the table and the gun that was still in his hand……. But in that instant unconsciously Jake took the gun out of Sam's hand, held it to his temple for a split second looked me straight in the eyes and then pulled the trigger.
Me pertaining the knowledge that only one bullet was in that gun had a wakeup call when a second thud, was made as Jake's head hit the table this time.

Knowingly I was convicted because my finger prints were all over the weapon and I was found at the scene of the crime, but not really taking it all in until now. Leaving me to wonder if this was all a set up by my, thought of friends, not wanting to think of them in vain, but feeling the frustration of the second mystical bullet. I had no Idea what to think.

In the end I hated that I came to realize that I was the unlucky winner of a game of Russian roulette gone completely wrong.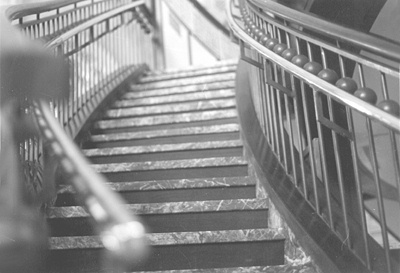 © April P., Marblehead, MA