Enevitable: Flash Forward
September 26, 2010
Biting my lip I adjusted my sweatshirt and skinny jeans in the mirror. I fluffed my recently cut hair and grabbed my new student ID. Suddenly I was filled with de ja vu. The same girl had stood here with her friends a year ago, exactly. She had been getting ready for a football game too. Her hair had been longer and her heart had been whole. I put my hand over my heart now and repeated the words that had gotten me through this last year "You are stronger because of it." But somehow I doubted I was.

My back pocket started vibrating, and I sighed took out my phone.

"Hello?" I answered, sitting down alone in my room.

"VANNNAH! Where are you girl?" Chelsea yelled. "You were supposed to pick me up like 10 minutes ago!"

I laughed at my loud friend and jumped up. "Dude, I completely forgot. I'm on my way now."

"Well hurry, we have to meet your boy toy at the game don't forget."

"How could I forget?" I sighed.

When me and Chelsea finally got to the game, it looked like everyone was already there. I retucked my jeans into my uggs and we walked up to a group of our friends. My old best friend Lori stumbled over and grabbed Chels by the arm.

"Hey, does my breathe smell like alcohol?" She slurred.

I looked away and pretended I didn't hear as Chelsea replied, "No. Dude. Im so smashed. I had like 4 shots before Savannah picked me up."

As they giggled I scanned the crowd, feeling like I didn't belong here anymore. I looked for his face, the one face that would make me feel better through all of this. I ran my gaze over the crowd, when all of a sudden, it snagged on him. Dante was standing there, with his best friend, Alejandro. Alejandro was tall and just the right amount of skinny, he was a skater with the perfect hair and the shoelace belt. All the girls sighed when he walked by but he never seemed to care about any of them. Dante and Alejandro had been raised as brothers, even though Alejandro was a year younger than Dante. Sometimes I teased him, and told him he was Dante's mini me.

I strode over to where they were standing, and I saw Dante's eyes taken in my skintight jeans and my grown-up hair style. His eyes moved from my hair to my curves and then back up to my eyes. His expression was one of disgust, and he curled his lip back into an unbecoming sneer.

"Alejandro. Your s****y-a** girlfriend finally showed up." He said, motioning to me.

"I hate you." I said, staring him down.

"Yeah well I don't really care, b****." He answered. But I could see the hurt in his eyes.

"Whoa, calm down." Alejandro said, wrapping his arms around my waist. He pulled me in for a hug and kissed my cheek, "I love you." He whispered in my ear, right before he kissed me. Alejandro was a much better kisser than Dante had been, and he was certainly hotter. But when his mouth opened, with his tongue poking into my mouth, and his hands started to 'accidently slide down my back', I still pushed him away and laughed.

Dante rolled his eyes and said, "See? She's a freakin tease, man." He snorted and gave me a sarcastic grin.

"Baby" I said, pulling Alejandro back in by his shirt. 'I don't want to do that in front of Dante, he might get jealous." I said, just loud enough for Dante to hear.

Dante snorted. "I don't want you, Vannah. So be a good little w**** and run along now. Oh wait. You might get 'raped' again." He used his fingers for effect with the word "raped".

Tears filled my eyes, and I dropped my hands from Alejandro's chest. He glared at Dante, and pulled me into a brotherly embrace. As he whispered sweet things in my ear, all I heard was Dante, saying what he had been saying ever since Alejandro had showed interest in me.

"End it now, Alejandro. Before she screws up your life, too."

And I cried and cried to Alejandro. I cried about his "brother" who still had so much power over me. And I cried for me because I knew my heart did not belong to Alejandro, or even to me.

My heart was resting in Dante's hands.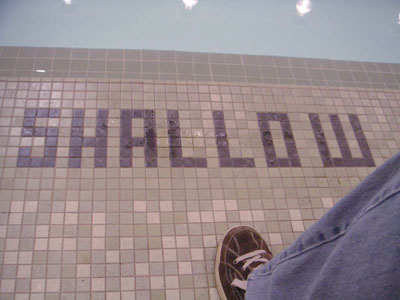 © Garrett M., Port Angeles, WA