The Yin-Yang Symbol
October 26, 2010
The charm is a yin-yang symbol. It's made out of cheap plastic, the kind you might find in a little girl's beading set. The design painted on it is a little bit shaky, as if a child had colored outside the lines. It has a hole on both sides so it can be strung onto a necklace in sequence with others of its kind, but that is not its' purpose. So, he tied it up in a complicated, messy, made-up knot with black string that has since begun to unravel. Now, it dangles much lower than the rest of the charms on my necklace. Leave it to him to find the way to stand out on a chain around my neck.
When he gave it to me, he told me that it represented us perfectly. He said that I was the white half, pure and beautiful, and that he was the black half, his innocence lost long ago. And so unfairly. He told me that his white dot was me, and that he didn't know where he'd be without me. He couldn't bear to be all black.
"I'll die without you," he said.
I had just blushed and looked away as he told me he would always love me, no matter who or what came between us.
Honey, I hope so.
That was the day he told me about the cuts. Each scar that ran up his forearm in a feathered pattern was old news to me. I knew they were there, we just had an unspoken rule that I didn't ask what they were for (or who they were for) and he didn't tell me. They simply existed. But when we were alone, in the kind of silence that always manages to scream the truth, I would trace each one lightly, my fingertips barely grazing his skin. A shiver would run down his spine as he grasped my hand, pleading in the most subtle way for me to just let it be, and I would lay my head down on his chest and feel his steady heartbeat.
His steady heartbeat.
Then, he would wrap his arms around me and kiss the top of my head. I would think to myself that I'd never felt safer, more at home, or more loved than I did in those marred, abused arms.
The fact of the matter is, I knew he would tell me the story behind each and every slice if I asked. Trust was not the issue. The thing was, I didn't want to know. I didn't want to be held responsible for that kind of knowledge. I didn't want to know too much about the person I loved most.
I didn't want to be driven away.
So, I hadn't asked to know.
I certainly never asked to be held responsible.
I never planned on hearing the five piercing words that passed his lips as soon as he fastened my new favorite charm on my necklace.
"This one's for you, Nicole."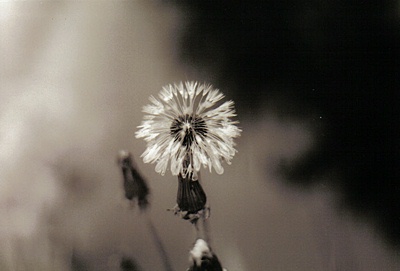 © Sarah S., Poland Spring, ME