Life Deployed
MAG
November 6, 2010
With a sigh, Ana reached for "Courses for the Incoming ­Cornhusker" and flicked it to a random page. Her eyes skimmed various three-digit course numbers with their ­respective titles leaping out:

HISTORY PROGRAM

201. Despots of the Late Roman, Byzantine, and Ottoman Empires

And a little further down …

410. De-Stalinization and How It Led to the Destabilization and Derequisition of the Soviet Union

As she read, Ana waited for the spark, that little spark that came when she knew something was right – the same spark she felt when she spun across Studio L's dance floor to the music of Tchaikovsky, or opened her history (or really any) textbook, anticipating the discovery of new theories and old times. It was the spark that had flashed in her mind as she walked down the main quad of the University of Nebraska-Lincoln a year ago, and here she was, an accepted Cornhusker, sitting at her desk with the catalogue, wondering why on earth the course Despots of the Late Roman, Byzantine, and Ottoman Empires existed.

Ana had always looked down on those who deprecated the concept of beginning college right after high school, people who ignored de rigueur and chose instead (in Ana's opinion) to derail their academic lives and go "find themselves" in various exotic locales. She had believed from an early age that such "gap years" were frivolous, and prided herself on not planning for anything other than college after high school.

And yet, as Ana continued to stare at the swirl of courses, her intense passion for study seemed to leak out of her like helium from a blown balloon. Was she deranged? Depersonalized? Ana dearly hoped not.

One minute, no spark. Two minutes, no spark. Three minutes ….

Ana slapped the catalogue shut. She needed to write her crazy (but sounding less crazy all the time) idea out before she returned to so-called sanity. As she booted up her ancient PC, she thought of all the things she could do during her 365 days: learn a language, tutor mathematics, devote herself to ballet, and push herself to the limits. Ana smiled at the limitless possibilities.

With many clicks and groans, the dial-up connection was finally established and Ana clicked on "compose new":

To: admissions@unl.edu
From: ana_b@gmail.com
Subject: Deferring Enrollment to Fall 2012

Needless to say, sparks flew.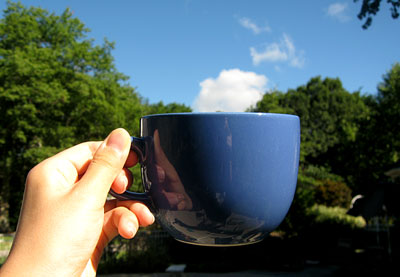 © Chae Lin S., Providence, RI