A Beautiful Rainy Day
December 1, 2010
It had been quite the rainy November. Usually November was just a windy month not a rainy one. Still like anything else it rained. The weather had been bad for two or three days now. I always thought of it ironic that whenever the weather got worse as did peoples moods and feelings. On gloomy raining weeks everyone seemed a lot sadder. It was almost as if the sad things in life shot out at you and you never really noticed they were there until they all shot up at once.
I walked through the busy hallways of chatter hearing all sorts of commotion. Who's dating who and who said that all just bulls***. I passed by the doorway to the courtyard. Looking through the big glass door I had seen the rain had gotten much harder. The courtyard was filled with puddles from what seemed to be ankle deep. It looked so peaceful. I hesitated and thought a moment. Place my books and jacket on the ground I walked outside.
The rain was cold, but it felt good rolling down my face and skin. I walked into the center of the courtyard. Students in their classrooms looked through the windows surrounding the courtyard. Everyone just watched as I stood in the rain and became soaking wet. A few tears fell from my eyes as I looked up. Everyone was watching me, but it didn't matter. Even the teachers were concerned as to why I was outside, but it felt so good. Closing my eyes I fell into a paradise. I opened them and there I was standing on a beach with clear skies and the open water. Not a single soul was around. The howling wind that screeched when It blew was no longer there nor was the chilled rain that crwled down my spine.
I sat in the sand and looked out at the horizon. It truly was a beautiful sight to see. Such clear skies such peaceful mellow waves sliding up to the shore then dragging seashells and sand back into the ocean to be sent away somewhere far. I wish I was that seashell.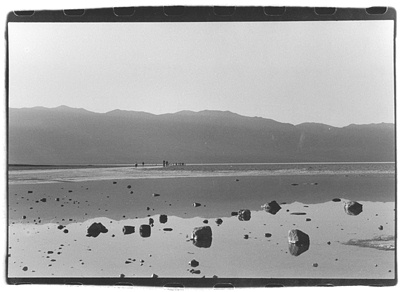 © Dan Z., Marblehead, MA