Mars Bars
December 31, 2010
I want to fly to Mars.

Did you know that we've never been there? Not officially, at least. We haven't. There's only been rovers, robots we built that go there and take pictures of rocks for us. Because we can't stand the scorching days and freezing nights. Our human bodies can't take it.

I want to be an alien.

Specifically, I want to be a Martian. There's more than enough evidence to prove that there's been life on Mars. We've found bedrock. We've found minerals commonly located in water. Then we've found dust, dust, and more dust.

Which doesn't really matter.
I guess.

Martians have a place they belong to. They lived there. And now they don't. Wherever they are now, I'm sure it's a much better place than where I am right now.

Which is on Earth.

This is my planet. But I don't want to be here. You know that saying "Children can't choose their parents"? And vice versa? I don't think that applies to planets. What I need to do is go back in time. To when Mars was a trade hub.

I'm going to build a time machine.

That's how I'll do it. I'll find gears and parts at the dump downtown. What do you need for a time machine? I saw Back to the Future. All three of them. I liked how they were all thirty years apart, except for the last one, the one in 1885. That was a hundred years from the starting point. But that machine was built in 1985.

There should be records of it.

Blueprints. That's what I need. There's got to be tons of them. Everyone wants to build a time machine. Wouldn't it be fun, to go back and change everything you didn't like? To stop the teasing.

No. I mean to go back to when Mars was alive.

The other things don't matter. Trivial. That's what they are. When my time machine's been built, I'll go back in time. Of course, I'd have to take a rover with me. Or wait until I can steal a space suit from NASA. I'd have to steal a lot from NASA, actually, if this was going to work.

I must go to burglary school.
There must be one. Because if there isn't, I can't steal. I'm not a natural kleptomaniac. Not like my older brother. He pockets things left and right. Maybe I could ask him to teach me, if there isn't a formal education. But he charges me money for almost everything. He'd probably make me pay a hundred dollars, or even more. Do I have the money?

I could earn it.

I'm a genius. I think. If I took an IQ test, I would probably score off the charts. A lot more than 200. Mom was suspicious for a while, that time I read the adult book. The big one that she can't even finish, the one as thick as the width of my hand. She'd do something if she found out. Something I don't think I'd want to happen.

But I could earn the money.

I need to.

Because if I don't, I can't fly to Mars.

With wings. Of my own.

I can't leave this place.

Where I don't belong.
Here.

I want to leave.

I need to leave.

When can I go already?

I'm tired of waiting.

"I'm sorry, Duane. I didn't mean to call you a retard. That was a hard question. My parents haven't taught me the multiplication table, either. Do you wanna play on the jungle gym today? I won't do it again. Promise." She holds out her hand. She's got such an earnest expression on her face. I follow her out of Mrs. Mathry's first grade classroom to recess.

Maybe I can stay here for a little while longer.

But only a little.
Then, it's off to Mars.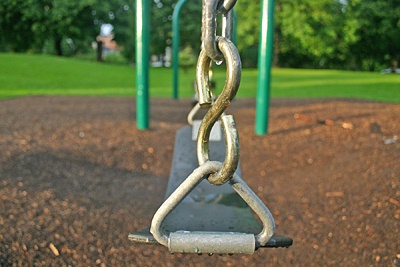 © Faith E., Albany, NY