Casual Encounters.
January 16, 2011
It wasn't serious – I swear. It was more about boredness and curiosity, really. It wasn't the first time the two had gotten me into trouble, either. I slammed my horrid locker for the last time before a novel four day weekend, with my bag swaying lightly, giddy without homework. On the trippingly windy walk home through our old neighborhood, my little transgression was nowhere to be found in the workings of my mind. That was common with me – often doing things and not remembering them later. I was more hung up on why the autumn sun was setting already at 3:30, and my favorite smell, Biz laundry detergent being dispensed in generous whiffs of clean from the Lao's Laundromat on the corner, probably the only one that still used it. The universe was conspiring and I didn't even have a clue.

Then, I was just a stupid school girl and probably wasn't aware of a whole lot anyway. I thought I was though; clued-up, that is. Which is why I simply could not tolerate the ignorant boys I knew. I needed witty and charming, and a bare minimum of knowing Monet from Van Gogh. In short: not Call Of Duty and stupid remarks about even stupider things. But it was more than that really. I knew I was doomed into liking older boys by elementary school, when passing through the cafeteria, I caught site of some junior high boys practicing their orchestra instruments. Back then I had calmed myself by thinking one day I would catch up; I'd be that age, and then even older, and the boys would finally grow up themselves. It wasn't until high school when I realized I'd always be grabbing for the things too far from my fingertips. With age comes experience, and with experience comes my infatuation.

Passed that, even though I wasn't in the position to give my heart away just yet, I knew the silly things you do in high school could be done with more mature, more interesting, and even more dangerous men, as well. This, paired with the fact that my good judgment had obviously already fallen asleep, left me tiptoeing through the sexually charged Casual Encounters and local listings online. It was a satisfying rush to post a small, unassuming picture and a few sentences about well-off older men interested in innocent girls. "God knows there are plenty of them." I muttered, sitting up in bed with my laptop across my belly. It was 2 a.m. It should shut off at midnight, you know, like the old school TV networks whose pictures turned to fuzz when it got too late. Now nobody sleeps anymore. Too many mistakes are made on the internet during those useless hours. Restraints; that's what our generation needs.

I didn't actually expect it to go anywhere. Maybe a little attention, a few steamed messages; I always chickened out before anything got big. I felt safe; none of those men could get a hold of me if I didn't want them too. That had been a week earlier.


On Saturday I went to the bookstore to study Government in one of the plush chairs at the café. The idea was that I wouldn't be distracted, and could study by myself without feeling lonely. I was cheating – reading a Vonnegut I'd swiped from a shelf, when a pair of polished brown shoes, dancing with my reflection, stopped in front of my chair. I looked up. "Eva?" My eyes flickered enough for him to know he had guessed right. Wailing hyena laughter erupted from a herd of tacky middle aged women assembled around a table. I felt disoriented. The shoes belonged to a tan, rugged looking Latino man. He was dressed neatly and topped with a tie, contrasted by his mountain man hair and just a sprinkle of stubble. I gripped the book tighter in my powerless hands as he leaned down to look me straight in my confused face. "I'm Thomas," he continued, "I messaged you but I don't think you ever replied." The way he was talking, almost too friendly, almost too familiar, made me feel slightly sick. "Your post..." he went on suggestively. A vague understanding registered.
I interrupted him "Yeah um I don't think it would…" something was thumping inside of me. He leaned in closer, until I was overwhelmed by his redolent man-musk and his sweet breath. "Now don't be rude. We haven't even gotten to know each other yet. You're not a fake, are you?" It was challenge, and he was testing me. I could have squeaked that as a matter of fact I was, and scooted right out of there but I didn't. The way his gold brown eyes pried into mine kept me glued to my squashy chair more than arms and duct tape ever could. "Why don't we see if we can set something up, you and me?" Thomas grinned and made me squirm. "Really, I'm not ready to…" I trailed off again,
"Of course not. I only want to know you better, to treat you; I'd like to take care of a pretty girl like you."
Within minutes we were walking, him carrying my school bag, and me wondering what the h*** just happened. Five feet later I realized his motives were probably more for making me stick around than being gentlemanly.

He took me for dinner and somehow it felt almost normal, almost okay. Our conversation never trailed into an uncomfortable nothing. It just was; although I was very aware of the incorrectness, and thrown for how I actually felt about it. Afterwards Thomas paid with his credit card, not cash as my parents always did. He beamed at the young, wide eyed waitress; I could tell that she fell for it. It startled me how protective I suddenly felt. He made it better by taking me in his arms before we left. His biceps distended and forced me into him solidly. I wondered if he was only confirming his control. Subtle lips grazed my forehead when he released me. He was warning me that I was but an undersized fish he had liberated on his own accord; he was establishing his power.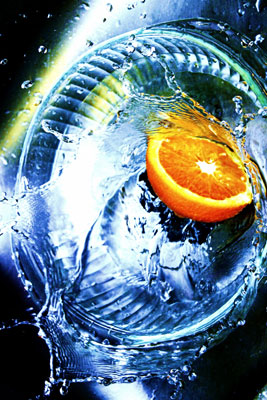 © Bianca A., Damascus, MD