Waiting For it's Jelly
January 31, 2011
I sat across from the old woman, starring into her warm, brown eyes for a long, drawn out moment. The way the light glistened off her face was simply delightful. Her delicate cheeks thin and pale.The purity of her complexion almost hid the dark circles under her eyes completely. This was not the first time I'd met her. But at this very moment, I felt closer to her than I ever had before. Truthfully, I didn't know her at all, always so distant, so far from reality. But she was my grandmother and I loved her. My heart knew her, my heart longed for her.

What would become of her, I did not know. Would she be okay? Would I ever get the chance to hold her face in my eyes? Let her smile melt my fears away like the hot, July sun? I sat there, face to face with her. The words she was saying softly filled my ears with a hum. The intensity of what she was saying didn't register in my mind, I wouldn't let them register, until I was confronted by a hand on my shoulder. The police officer standing above me swiftly nodded her head. Her faced looked wary and burnt out as she walked over to my grandmother, motioning for her to stand up. The moment I saw the shiny, silver handcuffs bind together the hands of my grandma, combined with the silent, flashing police car lights outside the window, it hit me.
"Grandma, where are you going?" I called out, trying to wipe away the tears, that were now streaming rapidly down my cheeks, fast enough so I could see clearly.
"I'll be back soon, baby, I'll be back soon," I tried to believe that with all my heart but deep down, I knew it wasn't true. Just a lie. A lie I could use as a shield for only so long. A lie similar to the one I'd been living my entire life. A lie waiting for its truth, like peanut butter waiting for its jelly.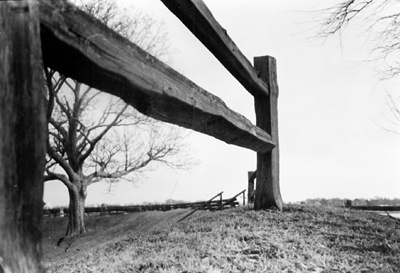 © Jessica H., Marblehead, MA