A Slave to My Heart
March 19, 2011
My heart beats erratically, battering me from the inside. If mysterious bruises form above my left breast, my heart's abusive thudding will be to blame. I'm irritated by my heart's obnoxious and ostentatious behaviour; the way she clammers around within the parameters of my rib cage, demanding my attention.
Shut up heart! I hear you! Now give it a rest!
But my heart, she's relentless. Inexorable. I attempt to assuage her with a disciplined breathing pattern; in through the nose, out through the mouth, five seconds between each inhale and exhale of oxygen. But her chronic drumming refuses to abate. She rebels against my wish to ignore her. She will not be silenced. She will not constrain her boisterous voice until I comply with her desires.
People always tell me to follow my heart, but the problem is, my heart is sporadic and indecisive. She's unreliable. Her desires are desultory. My heart, she never seems to want the right thing. She's in the wrong place. She constantly lets me down and leads me astray, chasing for love where it can't be found.
My heart's current desire is the boy sitting next to me right now. She hopes he is fancy gift wrapping for the love she's always longed for. But she's wrong. We've been here before. And look at all the trouble she dragged me into! All the colossal mistakes of immeasurable proportions. I'm not impressed with her one bit.
She's taken quite a beating over the years, but she brought it upon herself. She never seems to learn her lesson. Stupid, irrational, incompetent organ! When her desire abandons her, and leaves her cold and shattered, then she'll be sorry. But not for long. She'll embark on yet another aimless pursuit for love, faster than you can say 'heartbreak'. I wish I didn't have to suffer along with her…
The boy— my heart's fleeting desire, is incredibly close. His lips hover over mine. If my heart belonged to me, then I would run for cover. I would leave him before he could leave me. Unfortunately, I am a slave to my heart and her desires. And so I surrender to her will. I hold her out on my sleeve, and share her with the boy. One more piece of her— of me is surrendered with every kiss. Every touch.
I am diving head first into disaster… AGAIN.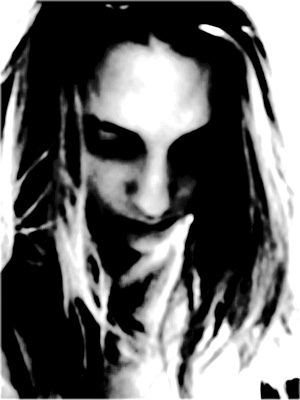 © Maria B., Boston, MA