Frozen
July 26, 2011
Ethan's obsessed with snow globes. I always keep mine put up, but since it's almost Christmas, I have the one with the baby in a cradle that plays "Away in a Manger" on my nightstand.

I look just in time to see the little brat reaching for it. "NO!" I shout. But it's too late, my snow globe, the one I got my first Christmas is lying in a glittery puddle, shattered. I grab Ethan and set him away from the mess so he won't cut his grubby fingers. After cleaning up, I go into my closet and get my Sleeping Beauty snow globe to show him. I turn the knob and listen to the tune of "Once Upon A Dream." Ethan laughs with delight and looks into the orb at Sleeping Beauty asleep on the bed with Prince Charming leaning in for the kiss. Frozen in time.


Even though he can't understand a work I say, I tell Ethan the wonderful story of Sleeping Beauty. I give him a kiss on his check telling him that's how Prince Charming awoke his princess, and I send him off to bed.

Looking at the snow globe I wonder: how would it feel to be frozen in time? How does Prince Charming feel being only inches away from awaking his beloved? It must be agony. If I were to be frozen in time though, I'd want it to be right then when I was giving Ethan his kiss.

Shaking it up one more time I set it down and stare into the orb once more.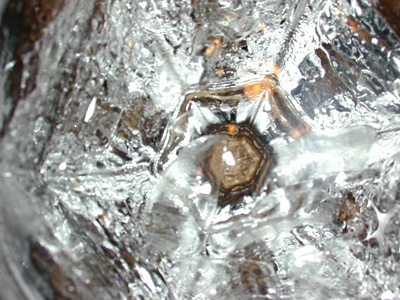 © Maria R., Allston, MA