Drizzling Misery
December 9, 2011
The raining fireworks poured up and down. Falling all around as it flew down. My eyes widened as my weak knees wobbled more, lips trembling violently. They dried up even more, at the sight of the acidic lava.
Was I safe or just another psycho? That always seemed to be the haunting question. The rough, crumbling deep-brown dirt trembled as it ran away. They fell down the hill to the dark mysterious forest below.
The hill I was on wished to follow. And so it did. The world shook violently like a wolf biting into an elk carcass. Ripping away all remains until it was gone.
The once protective gear I have worn turned mucky and gross. Mud and grass trampled over it as I rolled down to misery. The fireworks next once stopped chasing after me.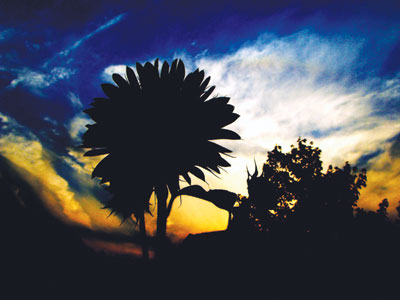 © Brian M., Fishers, IN