Dead and Gone
January 8, 2012
The blood ran down my face. My head was throbbing. I could feel the cold blade of metal deep in my arm. I looked up and saw the stranger come at me again. Scared of everything, I ducked down as he dove at me with another. I swiftly rolled to the side as he crashed into the bookcase behind me. The crash was loud. I limped backwards toward the dining room. The man under the bookcase wasn't moving. I hesitantly turned on the lights, scared of the face I was going to see.
As my eyes adjusted from dark to light, I stood stunned. My mind began to swarm as the feeling of nausea overcame me. In front of me laid my father, Dead: With a knife stabbed through his heart. I fell to my knees unable to stand. His eyes open in anger, his face pale like a ghost, his grin haunting my every being. I crawled away slowly hoping that this was all just a dream. I reached for the phone lying on the kitchen table and called the only person I could.
"Hello?" The raspy voice told me he had been asleep.
The only thing I could get out was a weep.
"Jenna? Jenna, are you okay?" Concern filled his every being.
"No. He's dead and there's a knife in my arm." My sobs softened, terrified I would wake the man who tried to kill me.
"Jenna what are you talking about? I think you're tired and you just need to sleep." The concern was gone. Instead it was filled with irritation and annoyance.
"Josh I need you." My tears poured from my eyes as I realized he wasn't going to come.
"I'm sleeping. You're tired, go to bed. We can see each other tomorrow or something." I so desperately wanted him to care.
"It hurts so bad. Please come get me. Take me away from here. I need you." My heart began to hurt as the knowing set in.
"I'm to tired. Goodnight." The line went dead. Dead like the man in the next room over. Dead like the cold, stiff air. Dead like the feeling in my heart. Dead.
And so I lied there, scared to move or make a sound. Scared of anything that could happen. And as the fear took over, my heart rate increased, my eyes drooped, and everything stopped.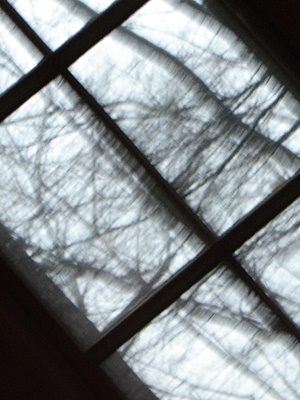 © Claire H., Boxford, MA