Oceans
February 10, 2012
There's so much I want to tell you. I don't know where to---...I guess it all started when I was ten, and you were eleven. It really began though, when I was sixteen and you were seventeen. They're actually really different; The start is when you hop in a ride, it begins when you buckle up and go. I guess that doesn't really mean much... But I want you to know that I'm sorry. I didn't visit you enough, I didn't listen hard enough. I should've picked up the phone that night. Should've, could've, would've, except I didn't.

The first time I ever knew you got scared was when I was fourteen and you were fifteen. You asked me if I believed in the devil, in demons, in heaven, in creation. You actually said it scared you to think about; About demons taking over people's souls, of horns, and tails, and hooves. Of the devil and his pitchfork. I was shocked, I never thought you got scared, and I didn't even after that. Even after you said sometimes you felt like there was a demon inside of you, telling you what to think. I asked what you meant, but you wouldn't tell me. You kept saying I needed to do an exorcism on you. I never believed you were truly scared... I should have believed you, not dismissed it as silly fantasy. Should've, could've, would've, but I didn't.

We were always oceans apart, you and me. I was the Indian Ocean, warm and carefree. You were the Arctic; cold inside, sad inside... I wish you hadn't gone and scattered yourself across the oceans. I wish you'd stayed here with me, us two North Carolina kids, best friends. But you blew your ashes everywhere, and even though I know its what you would have wanted, it wasn't what I wanted. It should have been what I wanted though, whatever made you happy. Should've, could've, would've, except I didn't.

You died in sixth period, algebra two class. You were sitting in your chair, sticky with sweat, it was hot and they didn't have to A/C on. You were called to the principal's office, so nervous, un-sticking yourself to the chair, and walking out of the class. You never got called to the principal's office. You used a gun. You called me you, and I called you you. But it doesn't matter anymore Tommy, because when you died, I died too. Should've, could've, would've picked up the phone that night, but I didn't.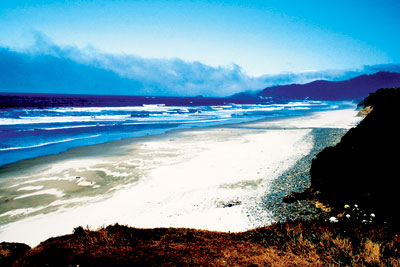 © Kristin R., Los Altos, CA