The Snowball Effect
May 23, 2012
Sometimes I feel like my brother was selfish for killing himself. He left me. Then I feel guilty for thinking that. Then I feel sad. I hate feeling sad. So then I end up feeling guilt, sadness, and hate all at the same time. Its difficult. And confusing. Like I don't know how I'm supposed to feel about the whole situation.

There's a snowball in our freezer. Its been there since I was ten and my brother was seven. I'm eighteen now and he's dead. Although he would be fifteen if he were still alive. When we were kids, we were best friends. Inseparable. We woke up on a Monday morning, or maybe Tuesday or Wednesday. I don't remember. But mom told us it was a snow day and we didn't have school. Now usually kids are too tired to get up for school. But once they hear it's a snow day they get this jolt of energy and want to get up and go play outside. And that's what me and my brother did that morning. We got up, got dressed, and went to play outside. Then we made a snowball and put it in the freezer. Its been there ever since. I can still hear my brother saying "Lets keep it in here forever." I guess he didn't know his forever would end soon.

Sometimes when I miss him real bad, to the point where my stomach hurts, I go in
the kitchen, open the freezer and look at that snowball. It makes me feel better.

Other times I get so mad at him for leaving me that I pick it up and smash it on the floor. But I always end up scooping it up and packing it back together and putting it back in the freezer. Its gotten significantly smaller over the years.

Sometimes I blame myself for his suicide. Maybe if I had been more open to him he would still be here. I remember he told me he wanted to try out for football. I laughed at him and told him he's too skinny. He looked hurt. He loved football.

My sister is a real b**** towards me. I feel bad for saying that, but I only use that term for lack of a better word. She tells me to throw the snowball out. that's its stupid and pointless and just takes up space. I tell her that its representative, and feel silly when she laughs at me. Then I tell her I wish she was dead instead of him, and then she looks real upset. So I end up feeling guilty and sad and hate all over again. It's a cycle.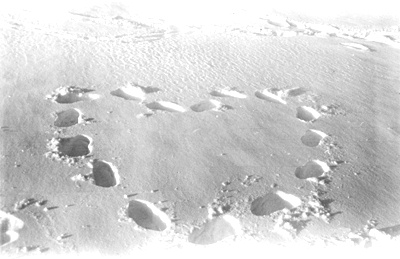 © Kim B., Marblehead, MA