So Many Wrong Choices
May 29, 2012
As I sit, packing up the jacket that you signed jokingly and Liam signed awkwardly, I think about my dead life with you, and my new life with him. I think about our happy memories, and our painful goodbye.I think about how I should be over you, since you broke me like this.
I think about how awkward, yet adorable Liam, but how we aren't the most...fitting couple. Though, I also think about how he accepts me for who I am, when no one else does.

I think about how me and Joseph are meant for each other, but Liam's in the way of that, and I couldn't bear leaving him.I think about how Joseph's probably too old for me, but it will all hopefully work out one day.I think about how mad and jealous Liam would be if he figured out how I feel about Joseph, but I still love him, just not with all my heart.
My brain dies to add Jesse into that equation.
I leave for my last day with you, the first day of an unbearable break from Liam, the start of a new beginning with Joseph, and the awaiting of meeting Jesse, the rumored, sweet, cute, boy next door.
As we all sign yearbooks, you say, "Thanks for everything,", and I know those words will haunt me forever. I smile as Liam finally kisses me for the first time, under the constant, playful pressuring of David. As Liam kisses me, I already am awaiting him for next year, when I'll see him again.
Then, I cry, as i know I've wasted "us" and i cry, because I'm leaving Liam's adorable face behind, to wait another year. I restlessly fight for sleep, your face is haunting me, and for the final time, i cry, cry, with no one to comfort me or care.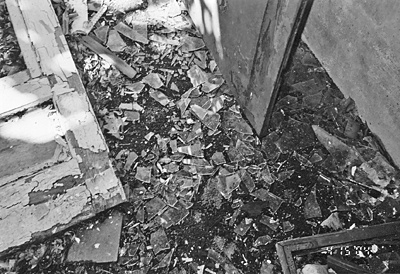 © Gary C., Pequannock, NJ