insomniac;
October 29, 2012
I don't understand the concept of sleep.
The bottle of medication is stuck to my bathroom counter with mold. I paid $31.67 for it, including tax, but I haven't even broken the seal yet. The doctor says that I'm losing too much weight and my mom keeps asking if I've quit smoking every time I call home.
Of course, I say. I've quit.
My cigarettes are my new best friends. I like watching the smoke curl into the air like ghostly fingers grasping for purchase amongst the stars. And then dawn spills out over the horizon and the sky bleeds pink and gold, and it's like I've set the whole world on fire.
My friend visited the other day. She told me to get my s*** together and threw away my cigarettes. I just sat on the couch, staring at the T.V. but not watching it. I don't even know what was on. Maybe Madmen or Breaking Bad. There were gunshots, I remember.
After she left I drew a map of New York on my wall with some left-over charcoal. The grids bleached my mind with regularity and I wondered why my life couldn't be as simple as these streets.
I weigh 87 pounds now and I'm ridiculously pale. I don't know what's wrong with me; the gypsy down the alley tells me it's because I'm going to die of vascular dementia or something.
I gave her a twenty and her lies washed away with her greed. I ignored her as she stumbled behind my heels.
Of course I'm going to die. No one lives forever.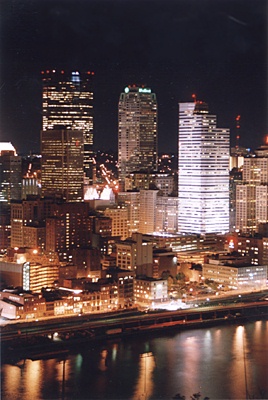 © Dena G., Pittsburgh, PA