incorruptible;
October 29, 2012
When I was still young enough to crawl into the playpen at McDonald's without drawing attention to myself, I used to sit on the hideous Fair Isle sofa with my mother and watch her favorite Chinese dramas. We didn't have cable television or satellite, so my mom had borrowed a stack of these DVDs from a friend. I was taught Cantonese but not Mandarin growing up, so I closed off my hearing and focused on the people moving inside the television instead.
Over time I gradually began to connect the sounds with the scattered definitions my mother lent me whenever I asked for them. In one episode, the handsome boy with the impossibly white teeth had bought a ring for the stereotypically plain heroine, intending to propose. I stoically waited for my mother's reaction. When it did not come, I looked over at her.
She was smiling, but it was a haunted smile. Her hidden secrets crept from between the floorboards, and I saw her as the product of several attempts to make a paper airplane gone wrong: Worn beyond sturdiness, creased beyond malleability. The fog in her eyes: A child's quest to conquer gravity, a foolish experiment to engineer flight. The surrendered ghost inhabiting her bones: Wings denied levity, hope forged from obligation.
My mother half-whispered, half-screamed: "Darling, don't let yourself love the wrong things."
After that, I stopped watching the show with my mother. I left her alone on those nights, her tiny frame illuminated by the bluish glow of the television. I told myself it was because the hours of committing my eyesight to a flickering screen hurt my eyes. In reality, it was because I had seen something I was not meant to see. The woman I sought out for the things I did not know was not my answer-giver, but a fairytale donor eclipsed by greed. A skeleton conquered by an endless thirst for the dreams she threw away when she missed her period for the first time and gave away her heart for the last.
I felt intrusive. I did not need to remind her of all her could-have-been's. She was the only inhabitant of her technicolor graveyard; if I went in there, I would be trapped forever.
That was the first time I thought about killing myself.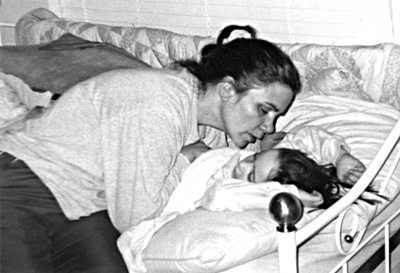 © Jessica T., Highland Village, TX