tolerate;
October 29, 2012
I am the thicket of veins and arteries that is able to coordinate simultaneously with the human condition, and in that magical symphony, produce a rhythm that forms the finest baseline of human life.
I am a human heart.
I am a heart, but something went wrong when they took me out into the world. I was dropped by a heavy hand, and I collected gravel and sand as I rolled down the earth. I hit the bottom, and a twig punctured my flesh. I bled, and I waited. The trees lost their leaves and grew them again, but no one stopped to patch up my wound and fix me up. So the sun burned through my tissues and I melted into the ground, until I was a clear, iridescent puddle.
But nevertheless still a human heart.
I cannot drum out the parade of existence without a cavernous void to echo the sound waves off of, but that was what I was made to do. I shuddered and extended myself over the pebbles and the dead ferns. I clung onto the sides of the rocks and I slowly drew myself outward. I wrapped around the soil and pounded out the sediment. I became a slightly larger and slightly deeper puddle.
But nevertheless still a human heart.
Time passed. The scent of innocence and faith drew them in. I welcomed everyone, masses of the lonely and the broken. They came by and they washed their cuts and hands. They drank from me and used me to cleanse their pores. I revived them and I regrew them. I lent them a second chance. I became an oasis, the fountain of youth. I became many things.
But I was still a human heart.
Their bones were welded out of selfishness and bitterness. They were angry at the world but they did not will themselves to change. They thought themselves the greatest, the very best. And so my ripples washed away their filth, but I could not take away the stony ice within them. I could not seep through their rigid walls because they took me for granted. They were sinners who repented but never learned, and their crimes weighed upon their shoulders and their souls until their bones hardened into iron. And when they took from me, when they touched me, they seeped toxins of hatred and disgust and immaturity, and they tarnished me. They marred me. They stained me. And little by little, I began to feel their sepulchral nihilism.
Time passed and I became too murky for anyone to come by anymore. The ones who had taken me for granted blasphemed me for my inability to ward off those who were not grateful. They mourned their losses, and they shunned me. I was ostracized. I had failed everyone because everyone did not realize that they had failed themselves.
I was not a human heart anymore.
I was just a muddy puddle.
They had sapped the humanity out of me.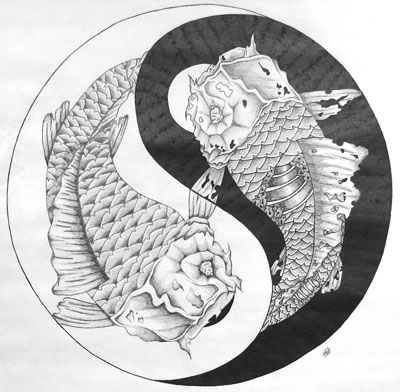 © Matt F., Pierz, MN