Utopian Pensive
December 28, 2012
Solitude is my friend.
I feel bliss when I am on my own.

I wish to be born alone.
I wish to live alone.
I wish to die alone.
But we are never really alone, are we?

The moment we take our first breath people are watching us. They never really stop. Energy is everywhere, matter is everywhere. It cannot be created nor destroyed, only transferred.

Yet our bodies are delicate and fragile. They are created just to be destroyed.

Why do I need to know the difference between a man and a woman? What is a body without a soul anyways?
We all seek the same thing: purity.

Is purity attainable when living in a corrupt society? Is it possible to remove yourself from society? That's why I'm here.

Why do I need to waste my youth in a classroom? Do this. Write this. Dedicate your life to learning the alphabet and solving equations.
What is the point?

Why must I spend my adulthood settling for what everyone else is doing? What is a good life?

A body is an object that will soon decay and be forgotten for eternity. Our possessions will be lost and people will change like autumn leaves. You have yourself.

Religion gives you faith and government gives you security. You seek safety and reassurance in others. Society gives you standards and you live by them.
Fall in love with yourself and live within nature.

Finding purity is what our souls seek but never find because of corruption.
WHAT IS A BODY ANYWAYS?

My body may grow old. Wrinkles and scars will take over my body and my bones will slowly decompose into the ground but nothing will take my soul away. One day death will take me but I will not fear. Death cannot take love away, and isn't that why were here?

Life isn't about going to school and then heading off to college. Life isn't about retirement plans and settling down. Life isn't about what the president says, the pope says, or what your parents say. Life is how you define it. Live in your own era: create your own world.

I'll just go to Santa Monica and close my eyes. I'll listen to the gentle waves and the wind softly brush against the palm trees.

That's what life is about.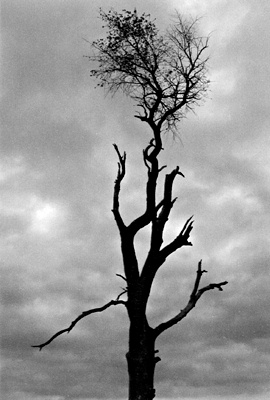 © Cassie H., Carmi, IL