What if ......
April 16, 2013
"It's been two years since the terrible on Marsh St." the female news reporter says. I switch to the next channel.
".... the accident that caused her to loose her memory." another reporter. I groan and switch the channel.
" Seven years of her life, swiped from her memory." says another reporter.
"I give up." I say to the ceiling and turn the t.v. off.
"I give up." I say again. Flailing my arms in the air, I begin to walk up the stairs to my bedroom and reminisce on the last two years.
Me loosing seven years of my life. I was seventeen when the crash happened. Seven years is all I have without my mother, she died when i was ten.
When I woke up in the hospital bed two years ago, I believed I was ten again, asking for my mother out of fear of the strange place I woke up in.
My sisters were at the hospital looking older than I remembered, with children I barely recognized and had never seen before.
My sisters and nephew had to explain everything with tears in their eyes about the death of our mother, the children they've had in the last seven years and how I am a kind of anti social girl who reads a lot.
At first I didn't believe them,thinking my sisters were playing a trick on me. But I noticed my matured body and grown sisters.
And slowly for days, weeks and months, I remembered. Remembered what the death of my mother did to me. The impact of what it did.
Right now I look at myself in the mirror, I look into my deep brown eyes. And I see my mother in me. The eyes that I always looked into for guidance. Now belongs to me.
And now I think to myself. What if she never died? What if she lived on through me? Through all of us?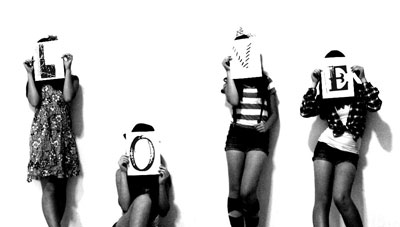 © Yoko K., Madison, WI