Narrative
July 22, 2013
Picture, if you will, a beautiful outdoor movie in some amazing country set far into the future with actors in costume checking up on their next lines, extra's milling about, people with headsets and clipboards making sure it's all wonderful and lovely. Me, the director of this fine movie, sitting in my fancy smancy director's chair watching the rerun of the scene that was just shot.

"That could have gone better," Logan said.

"I thought it was great," Emily said dejectedly.
Let me take this time to introduce our characters in this story: Logan Lerman- amazing actor, We have Emily Browning-great actress, Tom Felton- sexy beast from Harry Potter, enough said. Last, but for sure not least, Jared Gilmore- The adorably cute boy from Once Upon a Time and my pretend a little brother.
"Well, maybe we could do it just once more and see how it goes from there." I said kindly. I walked over to Jared who was on the couch half asleep. I couldn't blame him, it was almost 5 in the morning and I had dragged everybody out on this beautiful day to try and capture the perfect light of the morning coming in.
So my lovelies did it again and it was all perfect. The cameras were rolling (it's happened), the actors were focused, and there was not any misplaced sound. Afterward we took a very nice, well earned break. Just long enough for the weather to take a turn for the worse. It started raining. Everybody scrambled to cover up the equipment. We ushered costumed actors under tents and tarps and threw plastic ponchos to everybody else. If you had looked at it all from a birds view point it would have been a sea of umbrellas in all colours. I asked Jo, one of the Ad's, to find out how long this rain was supposed to last so I could decide whether or not to call it a day. She told me that the weather guy said it would last for a few days. This is New Zealand we're talking about here. One of the most beautiful places in the world but it's also really wet. We were excepting this so we added a few days to the filming schedule to make room for bad weather. The problem was that we already used them all up plus extra and we already filmed all the indoor scenes. So I decided to call it a day and hope for the best even though I was ready to just throw in the towel.
When I went home(ish), I jumped on my laptop to go over edited footage. I couldn't resist going on Facebook and checking up on everybody, who, by the by, I haven't seen in a year. I loved looking at all the new photos people put up of their lives. It made me feel not so far away even when I missed things like my brother's birthday or my nephews first day of school. I chatted with my mom for a bit then went to sleep. Getting ready for what the next day had to throw at me.
The morning found me waking up late and rushing to the set to analyze filming possibilities. It was just a bit muddy but otherwise it didn't look too bad. I called Jo and told her to tell everybody to come on down so we can finish up the New Zealand shoot. I wanted to get down to the next location and finish my glorious movie.
Once everyone had arrived, I sent them to makeup and to get their cameras and lights and such ready. We started right away. I think that the crew had the same mind set as me, just wanting to get finished, because it all went beautifully. That is until Tom came out with his costume, borrowed from Herself in Buck Palace, in hand.
"What is it?" I asked him when he was in ear shot.
"THIS!" He yelled. "Look at that spot! It is ENORMOUS!"
I looked, I saw and didn't believe all in the space of half a second.
"Where did this come from!!!?"
"I don't know. Who handles your stuff?"
"Jo."
"Oh. Oh man."
"Coffee stain?"
"Probably."
"Great. Does that stuff come out?"
"Nope. I don't think so." He was turning a funny shade of purple. But I didn't find it funny until after the whole fiasco.
I couldn't believe Jo would be so clumsy! She was the best Ad ever. Later when I asked her about it she just blushed and muttered something about the other Ad George and the costume cupboard.
"Okay", I told Tom. "We can fix it. We'll just go into town and find some magical coffee removal stuff."
Long story short we went on a mad dash around town and finally found this vintage clothing store where they took out the stains of the old delicate garment and fixed us up just in the nick time. Especially after Queen Liz wouldn't be pleased if we returned he clothing with stains. The shoot went wonderfully, we finished in New Zealand, moved out to Scotland and all its grandeur, then sent the film off to the editing room where them in there would work their spectascular magic. The film did great. I won an Oscar, but I was that one person who was nominated and nobody really knows who they are or why they won, but still. We all still keep in touch. Emily and I go out shopping or to lunch with Logan and Tom. I go visit Jared on the set of Once Upon a Time when I can. Hiccups like this one only make you closer to each other and better friends. And there really is nothing you can do, they will ALWAYS happen. No matter how much you plan.
The day filming finished was my birthday and the cast and crew threw me a big surprise party celebrating the end of it all and the sadness of not seeing each other 24/7. But it was great and I learned a lot from my first film. Especially not to giving up even when it gets hard.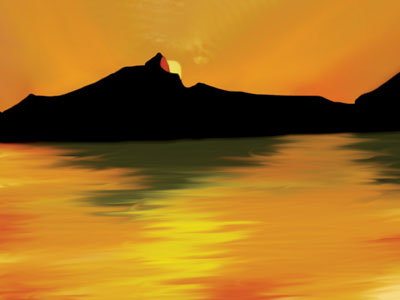 © Rachel M., Camarillo, CA