Under the Lamppost
November 10, 2013
Igdlnvcfthua

I met you under the lamppost.
Desperately, I begged you to stay.
Lonely, I was so lonely.
No- you said. You could not stay.
Vandalizing the fountain, you carved our initials on the stone.
Carefully, otherwise I would cry, I told you to do what was right.
Faster and faster you walked, until you were sprinting out of the park- but I could still hear you sob.
The tears streaming down my face were icy.
Hanging my head, I stumbled out of the park.
Unlikely though it was, I wished you could stay.
Another time would have been better to have met you.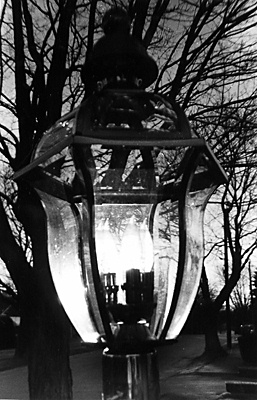 © Jimmy B., Marblehead, MA