Words
November 2, 2008
"Sticks and stones will break my bones, but words will never hurt me."

That is not even funny.
Do you think I can't hear you whisper behind my back? I can hear the lies that you spread when you think I can't hear you. When you think I don't see you. It hurts more than a slap in the face, and I can still feel it afterwards. The sting doesn't go away, the pain just builds up.

I suppose you think I don't notice the lethal glares you give me during homeroom. I bet you wish they would kill me, don't you. They do though, even though I don't drop dead to the floor at that instant. Your eyes can rip out my insides and leave me feeling empty, and worthless as dirt. Those stares can chill my blood in an instant; I've never been anywhere cold as you and I pray I never will.

Those e-mails you sent me last week, I guess you didn't think I got those. I did though, and I've been scared as heck ever since. My nights are sleepless thanks to you, and darker than I could ever believe them to be. By now I've cried all the tears, so now I just sob tearless, broken sobs when I find you haunting my nightmares.

So don't tell me words don't hurt, because they've hurt me more than any punch would do to me.

Don't even joke.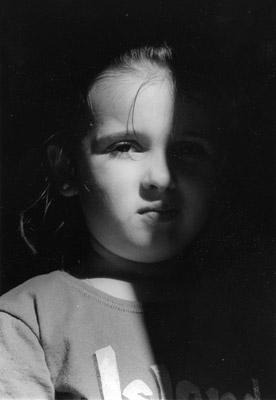 © Allison M., Westport, MA