The Painting
May 13, 2014
I hate this chair.

It's a white chair, with a red cushion. Well, I assume it's a cushion, but it's as hard as a brick so I do have my doubts. The only reason I sit in this chair is because of the painting that's on the wall directly in front of it.

It's a peculiar painting to have in a doctor's office. You see, in this painting there's this girl, probably seventeen or eighteen, who is riding in a bright yellow convertible. The wind is blowing through chocolate colored hair and the most glorious smile is plastered across her face. Her hands are reaching for the sky as this girl embraces a moment of sheer bliss. However, right at the edge of this painting, there's a rather thick tree branch sticking out across the road. After analyzing the angle of the tree branch and the length of the girl's arm, I've concluded that there is a 95% chance she is going to smash her hand into that branch. Now why a doctor's office would be promoting broken hands is beyond me.

I've spent a lot of time here. I've witnessed plenty of broken hands, broken legs, and broken spirits. However, I have also gotten the chance to meet the most authentic and jubilant personalities. The positivity that surges through these people is what inspires me to embrace every moment.

The doctor just walked through the door, holding a stack of papers I know too well. This is a moment I have been anticipating for the last two weeks.

"Well, James, we examined your X-Rays and it looks like you have roughly three months left to live," Dr. Raston said calmly and abruptly.

A huge smile overtook my face as I heard his words. That was one more month than the last time I visited. I somehow managed to capture Time and keep him hostage for a little while longer.

On the way home, Mom opened up the sunroof in our little Corolla. I didn't need hair to know that wind was blowing throughout the car, and the smile I had discovered in the doctor's office had yet to leave my face. I reached my hands up towards my future home, the sky, making sure there was not a tree branch in sight.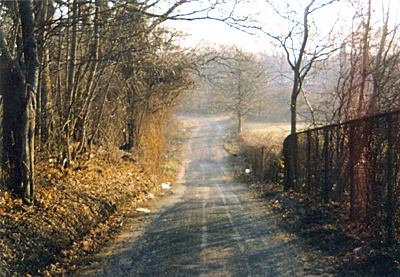 © Cameron C., Milford, CT