A Son's Betrayal
May 23, 2014
I was standing in front of the tombstone like I always had every year since it happened. Sometimes I wished that it would have been me six feet under instead of them. It SHOULD have been me. I didn't want any of this to happen. I didn't think they would actually go through with it. I didn't even know why I wanted to hang out with those kids. All they did was get me in trouble, so why did I want to be a part of their group so bad? Then the memory hit me. I had tried to push her out of the way. I had tried to stop it. I had tried to fight back and save her, but it was no use. There were too many of them. The only thing that was running through my mind during all the commotion was, "If you want to be a part of us you have to lose someone you love. We all had to." I wanted to take it all back. I wanted to change what had happened.


After everything was quiet I ran past the guys wishing I could change my mind. When I got to my parents I looked at them. They had terrified looks on their faces. I wanted to fix what I had done, but I couldn't. It was too late. What had I done? Why didn't I just do what I was told? Things weren't as bad as I thought they were. Now that I think about it, my life was almost close to perfect. And the people who made it that was were gone. My parents were amazing; I just didn't want to listen to what I was told. Why didn't I listen…

I was shaken out of the memory by a man.

"It's time to go, Troye," he said. We walked back to the truck and he out the cuffs tightly on my wrists.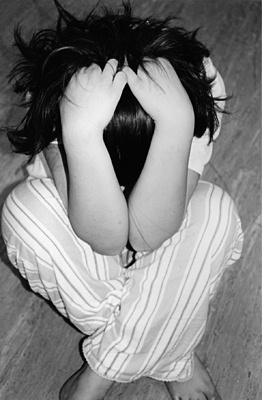 © Emma L., Wyckoff, NJ