Normal
June 5, 2014
Do you ever just stop? Take a moment and just breathe and everything becomes easier, like the soft patter of sparkling rain against your window. Take it all in... Feel the icy air biting at your hands and then rub them together like mittens and feel the friction beneath your fingers gently warming you until you're smiling again. Let the tap run on because you're as free as a bird and money won't ever truly matter. Close down all technology and listen to the dark whirling wind and sway with it, just let go of all tension and sway. Close your eyes and watch the darkness flicker and sparkle and excite and nothing will ever harm you.

But then you have to open them again. You have to feel the cold snaking into your body, have to breathe quickly and think fast as people lash out at you because they need a reason to be sad, to not have the realisation that they are the problem. You have to turn off the tap because otherwise you won't be able to afford somewhere to live and the lousy excuse for food that contaminates yourself and makes you look down at your own living body with disgust. Turn on technology because who doesn't need the buzz of media ringing in their head; reassuring them that they are sane, they are OK, they are normal? Open your eyes and melt the earth with your harsh, criticizing stare and know that you're just the same. Listen and hear the noisy drumming of everybody going everywhere because everything has to have some sort of purpose; everything has to have a reason.

Let mayhem filter into your veins and taint your blood with normal.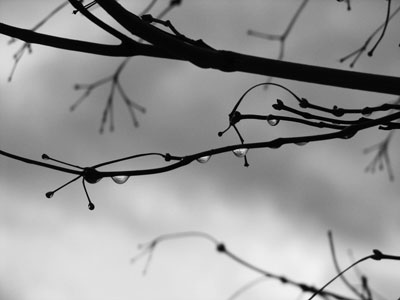 © Carly M., Hopedale, MA