The Art
June 11, 2014
She was walking down the street, just another face in the crowd. Wavy brown hair, gray irises, braces that obscured her white teeth with the sparkle of metal. A clear, blue-gray sky was visible above concrete buildings, and the pavement was worn by thousands of shoes tramping over it daily. Her gait was in slow rhythm with the steady city buzz. She twirled a little cloth purse around her little finger.

The girl looked around herself, perhaps for a change from the regularity of city life usually around her. Cars speeding busily by, horns honking impatiently at the traffic. Big signs advertising outfit ranges she'd never afford.

The purse stopped rotating and hung from her finger.

And then her eyes fell on a wall decorated with a single word in graffiti - 'SMILE!' She couldn't help grinning when she saw it. To think that someone had taken the efforts to graffiti a wall just to write that! She wondered how many people had had their spirits lifted as they walked past it that day.

'One simple act can make a difference,' she noted. Even she could make a difference and be the change she wanted in the world. Truly, why had she been doubtful of her own abilities for fourteen years? She hadn't even stepped out of her shell yet. But she had a long life ahead of her. It was time she loosened up. It was time she realized how lucky she was to be alive and enjoy every moment- you only live once, after all.

The few trees seemed greener and those hundreds of leaves cast dense shadows onto the road. The birds in the sky seemed more majestic in their flight. Even the sky wasn't such a bad color today... as she began to see everything in the positive light coming from herself, even the city life looked colorful, bright, and pleasant. Life was a beautiful experience, she realizes. She was going to cherish it...


The car honked wildly before it hit her, and before the ambulance could be called, the girl was gone.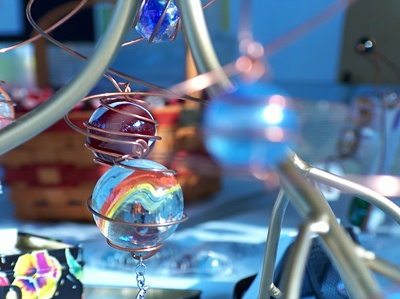 © Sean C., Princeton, IL