Two Song Birds and A cage
October 30, 2014
Randomly every day people get verbally abused. One girl in particular recieves it everyday from her father and his girlfriend. Ava her father says you are a self centered selfish pre madonna always full of BS and you never think of anyone of but  yourself. Then later he tells her he loves her and brags about her to his co-workers family and friends. My daughter is on high honor roll she's in the top 10 matter of factly.
      Next his girlfriends mother comes over and she gossips, smokes, and complains about how selfish her daughter is with her money to her obviously drunk brother. Ava's 14 she thinks she can take care of her brother and her self pretty darn well without the girlfriends mother. Ava's tired she has a book report and a biology and math test tomorrow and many other assighnments. She walks past the old bitter women who never even met her gaze. She recieves a phone call from her fathers girlfriend. The girlfriend yells at Ava accusing her of being rude to her mother. She claims she knows Ava and that she is being rude when it is all a lie.
      Ava mother passed away a year ago she wants to be alone and think by herself. In less than four years she will be 18 and she will be free. She talks to her new friends they seem to live a relaxed life with thier real parents and siblings peacefully with normal relationships. Ava thinks about her disfunctional family how much emotional pain and anxiety they cause her tears roll down her cheeks. They notice and pat her shoulder. They cry with Ava because they feel her pain.  Ava tells them what's torturing her. She speaks to the biology teacher who comforts her. The biology is surprised and astonished because Ava seems so bubbly and is a very good student. The biology teacher is astonished and can't believe Ava triumphs. Ava's not the best studet but she is very excellent and talented. Shes a bright girl so why should she kill herself? Does she sound like a pre madonna to you? Does she seem selfish or self centered?
    Why then does her father abuses her? Why his grilfriend ridicules her so often? Her father lives in guilt. Every time he looks at his daughter he sees his wife. He sees Marie and it makes him angry and want to hurt Ava. When he was really responsible for her death. She reached out and helped him when he went through his addiction to alcohol. Yet though when she went through the same thing he turned a cold shoulder cheated and lied. He sept with a strage lady who was nothing compared to Marie and he knew that. Her money kept him by her side. Her wealth surpassed Maries but her love was cold like ice compared to Maries. Marie was so beautiful took her time to make herself look unreal. Ava looked like Marie when she got older people saw her mother in her. The smiles and beauty brilliance and the gift of singing. Her father may not have wielded the knife but he caged and almost killed two song birds.                              Ava grew up so fast and the days seem to drag and yet go by in minutes. Today his grilfriends father asked Ava how she liked thier new home. She said it did not matter to her because she only has three years in here. He laughed but her father cringed he was going to loose Marie.
      To be continued....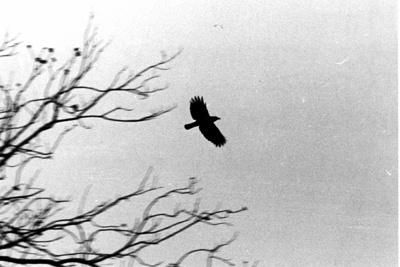 © Jacqueline T., Flowermound, TX