"Murder?" "Yeah, you know, like a murder of crows...?" "Oh! Okay..."
January 27, 2015
"Good morning, sunshine," he said, opening the door a crack. "Time to wake up." 

She murmured in her sleep, stirring slightly.  He knew she was awake.  He walked to her bedside, took a straw and blew on her face.  She hid under her yellow hair and shrieked. 

"No!"

"Come on, put on your shoes," he encouraged.  "We're going to New York."

She giggled, still hiding her face from him.  "Shut up." 

"No, I'm serious," he protested.  "We are." 

"Stop it," she said.  "I know you're lying."  She curled up, pulling the blankets over her head as her stomach rumbled. 

"Let's go get breakfast," he said, looking out at the dark ominous sky.  A shadow crossed over her bed as he walked over to touch her shoulder.  "Come on," he begged.  "Get up, sweetheart.  We gotta run."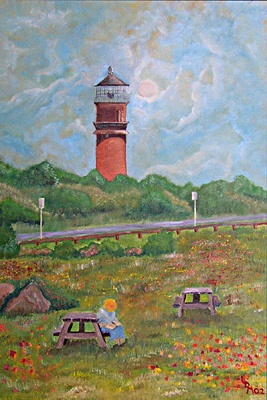 © Lauren M., Scotch Plains, NJ