Can't We Take It Back To Two plus Two
February 4, 2009
Back in kindergarten, the only thing I had to worry about was coloring in the lines, learning my ABC's, and heading straight to sleep during nap time. We never had to stress about anything more than spelling our first name and playing in the sandbox at recess. I mean what more do you do in a class full of five year olds. Boys definitely weren't a factor and our vocabulary didn't go past the cat in the hat so there definitely wasn't such thing as gossip.

Then middle school came along and the load got a bit heavier. I now had to worry about how to match what shirt with what pants. What Joshua said about Jasmine and who passed what note to whom. Who had the latest crush and who was the cutest boy? What celebrity looked hottest and which one we wanted to marry? Then of course we had the developing of cliques. You were either with the cool kids or you weren't. You were either in or you were out, so some were fortunate and some were not, it all depended on how lucky you were.

Now, I'm in high school and it's a whole new ball game. And so far, a lot of people around me seem to be striking out. Life is no longer filled with petty child games. I'm no longer allowed to accommodate the luxuries of having a simple life. I must now deal with the complexities and intricacies of living life as high school teen. My parents like to ask me what is so hard about being a teen, and then I like to ask them what's not. Okay so studying for tomorrows history test might not be that tough. And neither is worrying about getting inviting to a party by one of the quote on quote popular kids. But how about having to deal with knowing that everyday comes with a brand new batch of decisions. And the more they come, the harder they get.

Today's a Saturday so I'm weighing out my options. Should I go out and get drunk tonight with a couple of friends? I mean why not, what's the worse that could happen? Or maybe I should tell my parents that we're just going for a few pizzas at the mall knowing that I'm really headed to an unsupervised party where the kids are experimenting with drugs? Oh and you know, I was thinking about losing it to my next boyfriend. You'd think I'd have learned from my best friend having caught an STD, but that doesn't scare me at all, I'll just use a condom.

With each day, I mature. With each day, it gets harder and harder to be able to call mommy or daddy when I need out of a jam. With each day, comes along a new kryptonite that my superman can't seem to over power. Therefore, it's all up to me. As much as I'm suppose to be prepared for this thing we call life, I don't think I'll ever be fully prepared when my disaster strikes. And even though I'm still just a teen growing up, my problems are just as real.

Back in kindergarten, I wanted more than ever to be back at home in my diapers with a bottle at hand. In middle school, I wanted to be back in kindergarten where my activities consisted of nothing more than playing with blocks and sleeping all day. Now I'm in high school and I'm sitting here wondering why we cant just take it back to the days where life was as simple as two plus two. But I've come to realize that the older we get the harder and harder that is to do.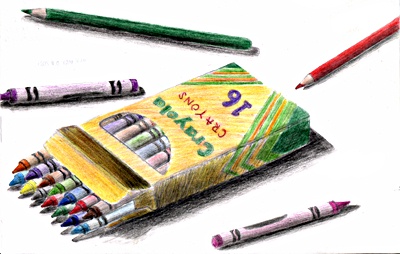 © Dana H., Wichita Falls, TX