Halloween's Surprises
March 4, 2009
It was a cold, dark, and spooky night, as I remember. I was just getting ready to take my two small children to the annual school Halloween carnival when I heard someone pounding on the door. It was dark and I couldn't see outside, but I figured it was just a little trick-or-treater, so I opened the door.
Standing right in front of me was a horrible-looking clown with evil eyes and knives for fingers. My first instinct was to slam the door shut but before I could think of doing anything else, it came inside and grabbed me around the throat. It had a very fowl-smelling breath and my heart was pounding from nervousness. If only my husband could have been here; then I would be safe, but he had to work late tonight and wouldn't be home for another few hours. He finally let go of me but told me that if I tried to do anything to get away or hurt him, then he would eat me because he was hungry. I was trying to think of anything, anything that I could say or do that would let him have his way and me have my way. I lied and told him that my husband would be home any second and if he wasn't gone by that time, then my husband would kill him. He had an evil grin on his face as he said that he wouldn't be too sure about that and pulled out my husband's jacket. 'Where did you get that?' I screamed hoarsely. He laughed for a moment and then was silent. I began to sink down and cry because he knew that I was lying and I was sure that he was going to jab one of his knife fingers into my heart and kill me.

Instead, at that instant, he yanked off his mask and yelled 'GOTCHA!' It was my husband under the hideous clown costume. He explained that his boss had let him leave a little bit early so that he could go with his wife and kids to their school Halloween carnival and he had just picked up the costume on the way home!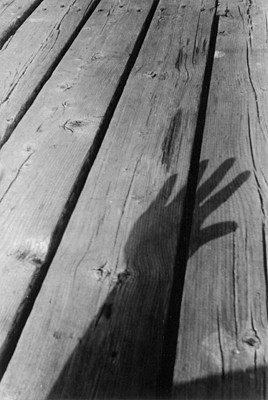 © Janet D., Marblehead, MA