Suitcase of Dreams
March 9, 2009
The young lady with short hair had come into my store, Macy's Women Shoppe, numerous times and she would stand and twist looking towards me. I could see her move her head from side-to-side looking over every single detail of my sleek 1912 exterior. Sitting there on the shelf with my soft, rich leather covering and beautifully crafted handles, I could not understand why she did not buy me the moment she first came into the store. My stitching was impeccable and I was made to be sturdy.

Another month passed and still I was not sold. Then the lady with the smiling face came back into the Women's Shoppe. But this time she carried a colorful piece of paper in her small hand. Picking me up she carried me to the front of the store and bought me with the rectangle of green paper. She took me safely from the store. As we walked up the sidewalk of Fifth Avenue, I noticed the atmosphere was very different from inside the shoppe. The sky was gray and overcast. We soon came to a quaint but well-kept house with ornate trim. It would be my new home. As she opened the gate, a massive chocolate Labrador retriever galloped toward us with a slobbering like substance running down his face. The dog who danced obnoxiously in my presence was referred to as Bruce. Despite Bruce, I thought to myself tht this was going to be a good move.

It wasn't until we traveled to work on Monday morning that I heard my owner's name. Everyone in the office called to her,
"Good Morning Amelia". Amelia was her first name. We walked into her office which was covered with maps, flight plans, and model airplanes. She had pictures of airplanes on all of the walls of her office. And in every corner and space imaginable were supplies for a long trip. It was later that I heard Amelia and I would be traveling around the world. The first solo flight by a woman pilot. Instantly, I knew that we would be going on a grand new adventure; an adventure that could only be made by a heroine who carried a suitcase filled with dreams.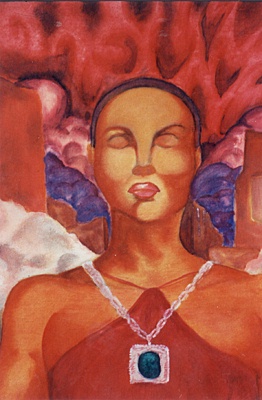 © Marcus B., Phoenix, AZ