Music Man
September 19, 2019
Gracefully leaning forward, his fingers danced beautifully across the eighty eight black and white keys on the ancient piano. His handsome, low voice filled the room to the brim with uninhibited emotion. He sang with enrapturing vibrance that seemed to give him command over his audience; the passionate high notes swelling, like a rain cloud about to let loose a swirling storm, and the humble low notes caressing the listeners, like a protective embrace. He seemed to believe that if he just sang for long enough, if he hit just the right notes, he'd be able to fall apart and become one with the notes that danced elegantly through the air.
He didn't even notice the power he had over the room, over her, as he created feeling with only his voice and an old piano. He didn't notice the way she watched him, enamored, as he wrapped the music around himself, donning it like armor, while at the same time wielding it with deadly precision, like a dangerous weapon. He didn't notice the way she saw him, the way she interpreted him, the way she felt about him.
Suddenly in the dark room his electric blue eyes met hers and he gave her a small smile. In that moment she knew. He was no longer just a crush, a silly distraction, no... She loved him.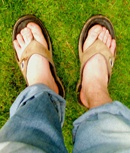 © Caitlin E., Sammamish, WA