Yes?
August 9, 2009
I am in my beautiful white dress, walking down the isle. My Dad is beside me, my brother and sister are waiting at the alter. His face radiates with happiness, his smile from ear to ear. My veil covers my face, but I know he can see my smile too.

My Dad releases my arm as we reach the Priest. I slowly turn towards my soon to be husband. His black suit matched perfectly with his black tie. We exchange our vows as the audience watches. "You may kiss your bride." is followed by clapping and pictures as he pushes the veil out of the way and our lips meet.

***

Our parents stand beside the hospital bed I lay in. Smiles cover our faces, including mine. The tiny infant lies in my arms, eyes closed. The nurse walks in with a bouquet of roses and a balloon that spells out 'IT'S A BOY' in blue lettering. They are from my best friend.

My mother places a new car seat on the end of the hospital bed. My husband takes the baby and buckles him in. He helps me out of the bed and to our car outside. The baby wakes up and smiles at us as we pull out of the parking lot.

***

It is four in the morning. I am pacing by the kitchen table in my pajamas. My husband isn't home yet. He got off work six hours ago and I haven't gotten a phone call. The tires crunch against the gravel covering our driveway. He opens the garage door and walks in to meet my desperate eyes.

"Where were you?" I ask him but I already know. He's been out late for the past five days.

"Doesn't matter." He says and walks towards the stairs.

"Yes it does!" I plea to him "Were you at Jenna's house?" I ask him. I already know the answer.

He turns around and glares at me. "What do you care?" He yells at me now.

"Quiet, please!" I ask him, but it's too late. Our son tiptoes upstairs before closing his bedroom door quietly behind him.

***

I sit at the kitchen table with my son eating breakfast before he leaves for his first day of seventh grade. He wipes his face with his shirtsleeve as the bus pulls up to our street and honks. "I love you Mom!" He yells as he jumps up and runs to the door.

I go outside and get the mail. An envelope addressed from my ex husband is on top: the money for this month.

***
"Courtney?"

"Courtney!" Tyler says again.

"Whoa…what?" I ask coming out of my daze. Tyler is down on one knee in front of me.

"I said, Courtney, will you marry me?" And pulls out the ring.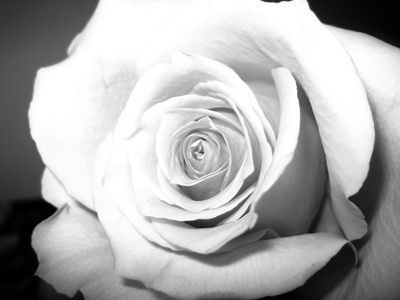 © Kimberly C., Houston, TX