You Decided My Fate
September 24, 2009
There were so many times that I wanted to just run up to you and kiss you. There was just one problem: I didn't know how you would react.
Would you shrink away and talk to your friends about it, making me look like the idiot? Or would you embrace your chance at telling someone that you love them? Letting them know that in this world there really is someone who cares for them?
You see, I don't know you that well. Sure we talked every now and then. But it wasn't very much. And that one time we texted each other, and at first you didn't know who it was, you were open and free with your thoughts. But when you found out it was me, you have never answered a text from me since.
I would ask you to go with me to the Homecoming Dance, or to wear your jersy at the Homecoming game.
But I still don't know you.
Here's a question I doubt you will ever answer. If I was to die today in some kind of freak accident would you remember me tomorrow as the girl who tried to be your friend? Or would you remeber me as the girl who was shy arond you and you were being to idiotic to see that the reason I was so quiet was because I liked you? I guess I'll never know.
Because you see, two days ago we had the Homecoming game. We won of course. you were playing. And last night was the Homecoming Dance. Did you dance with me? No. No one did. I was a wallflower that night.
So you see, even without your knowing, you decided my fate.
Goodbye my friends, I hope you remebr me...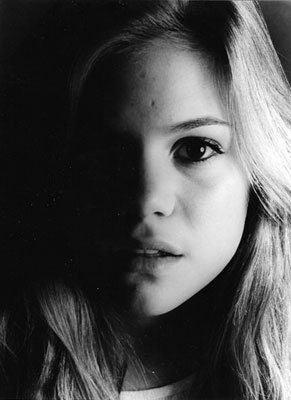 © Michelle M., Plainview, NY