...Because of me...
September 16, 2009
Her name was Amber DeLacy... And she died because of me. It was in August, just before school started. I met Amber, and thought I was the luckiest guy in the world. She was so pretty, you know? Of course you don't...You probably don't even know her. Maybe you heard about her in the news? She was that pretty brunette, with the almost lilac eyes, who was killed in that car crash... I was the driver in that crash.

My name is Austin Leys, and I'm a senior at Dishwell High. Amber was going to be a senior too... Anyways... I had lived in stupid old Dishwell for a while, a remote town in the middle of Arkansas. I always had that Big Man On Campus look. Blue eyes, blond hair, and tan complexion. Football star, and all that. I had never been happy though, and all the girls at school were fake clones. They thought they were cool, or sexy, but they were stupid and ridiculous. I didn't really have any real friends, because everyone there was just lame to me. I wanted something real, and something true.

Amber was the only person I ever found who wasn't like that. I guess that's why I fell so hard for her. She was beautiful, and sweet, and pretty much perfect as well. Amber and I met at this small little cafe, just on the outskirts of Dishwell. She was new to town, duh, but I couldn't believe it at first. She seemed to know so well about everything to do with Dishwell.

I had ordered on of the house specials, regular coffee, but with a little hint of vanilla. Amber had ordered it too, so when the order came up we both went for it. Our hands touched, and I swear my heart started to beat so much faster. She smiled at me, a shy smile, and said "You can take it.". But it was her coffee, so trying to be a gentleman I had shaken my head and shoved it to her, but too hard I guess... The cup flipped and showered me with the coffee.

She started laughing, shaking her whole body, but she grabbed napkins and started to dry my shirt. I had noticed how warm her hands were....But stopped myself paying attention to my soaking wet attire. "Hey, let me clean that shirt for you. You can come back to my place." She said in her soft voice. It wasn't even a question, so how could I say no? I just smiled at her and went over to where her car was.

I remember it was a Mustang. Candy apple red. She got in the front and drove me over there. She had slowly taken my shirt off and...Well you know how these things go! She DID wash my shirt though, not just forget about it, it was a while before we actually got to the... To say the least, kissing. She was so soft... Dammit... I don't think I can ever forgive myself for letting her die...

We had fallen in love, at least... I think we had. She became my girlfriend, and she was emancipated, so her house was always empty, and it was so fun to be alone together. The one day I had decided to take her out to diner, I was driving my white Honda. It was late at night, and the road had seemed endless, I closed my eyes for a second, and she screamed. I immediately opened my eyes, and then I saw it. A small deer in the middle of the road, I veered to avoid it, as fast as I could. We smashed into a tree, and it slowly fell on the car. I saw it in slow motion, that kinda way.

I slowly saw that tree fall, right onto her side of the car...crushing her. If I had swerved a different way... If I hadn't closed my eyes... Amber wouldn't have died. Amber DeLacy... Who was the best person in the world, died August 23 because of me. And I will NEVER forgive myself.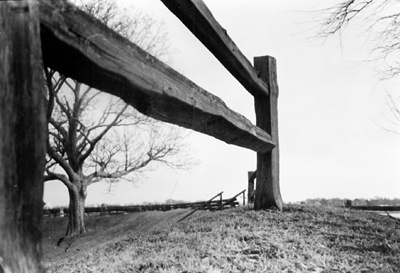 © Jessica H., Marblehead, MA