Never Think
November 11, 2009
I walk to school each day, hopelessly waiting for the sky to turn less gray. Or maybe it's not the sky that's gray. Maybe it's me.

Each day I walk the same way, constantly trying to keep my mind off him.
His ebony eyes that hold such an incredible glare, the distinct and graceful way he moves his limbs to walk. The sleek black hair he never bothers to push back, adoringly messy. His face, amazingly smooth and discreetly pale. The smell he carries around with him. Remarkable smell of sweet honey and flowers, carefully lingering over all my senses, consuming me.

The worst part of it all is when I see him, my chest squeezes,making it extremely difficult to breathe. I become a laggard, watching yet never meeting those luminous eyes.
He sees me. That's when it gets almost unbearable.

I feel those mysterious eyes dancing all over me. They mostly try to find and occupy my face.
When I make myself with all my effort turn, they dig into me. My stomach doesn't feel like it's there anymore. Just a huge knot or ball.
My heart feels like it's going to explode, pounding itself so undeniably hard, yelling at me to keep walking.

I don't. This guy holds me to where I am. Holds me together, if it makes sense.
His eyes turn suddenly wild when I stand motionless, only a few feet away.
He takes a step closer, one back for me.
I keep rhythm with my booming heart, losing any number I get up to.
Another step. Back one.
I wonder if he can hear each thud coming from inside me.
He grins. I think instananeously if it's my cue to leave.
His angelic face gives away nothing but the sight of his infamous gleaming teeth.
I made up my mind. Making an escape.
When I take a step to the side, eyeing the door just down the hall, he jolts to the side as well.
I glare at him, telepathically begging for him to just move.
Now he's closer. I wince, trying to keep control of my heart, silently reminding myself that it could stop at any time.
"Don't," he said, seeing I made another move to leave.
His voice stuns me, but I've become stronger somehow in the last minute or so.
"I'm sorry," I say. "I have to."
He looks completely broken now, mirroring my insides.
I keep walking, using everything I have to not look back.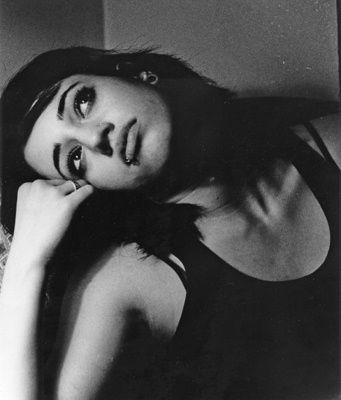 © Jessica B., Bethesda, MD