Desires
May 5, 2010
The blood pulsed underneath the skin of her neck. I bit my bottom lip, wanting to reach out and touch her. She smiled up at me; mocking me. I reached up and brushed a hesitant finger across her cheek. Blood crept up her neck and I could feel the warmth of her skin.

I closed my eyes for a brief second and murmured a silent curse under my breath. I sensed her lean into me, wrapping her long arms around my waist. She rested her head against my chest; I was sure she could hear the uneven thumping of my heart. I pushed my hands through her dark hair, catching it in my fingers.

A slight breeze swept through us and brushed past my face. My nose flared at the spicy scent overpowering her body and I constricted my hold on her.

She looked up at me again with anticipation in her eyes. I stared back with hunger in mine. Her lips parted; an invitation. I met her mouth with mine and kissed her passionately. A small cry broke from her chest and she melted against me. I clung to the strands of her hair as she tried to move closer to me. I heard the gasping of my own breath as we parted.

Her face was flushed and her eyes embraced wild excitement. I held a hand against her neck and felt the erratic beating of her pulse. I pressed my lips to her throat and she let out a slight moan. She tightened her hold against my neck and pressed me closer to her. I could feel something pull me from my fantasies.

Uttering a harsh sound from my lips, I started at the gentle touch of a pair of hands. I opened my eyes and stared into the liquid blue watching me with concern. The corners of her mouth tugged upwards into a smirk as she looked at my disheveled appearance. She ran a hand through her tousled brown hair before turning around in her seat.

The girl let out a haughty laugh and glanced once more at me and my mop of black hair. She rolled her eyes and whispered something to the girl next to her.

I bent over my own paper and scribbled a few words on the top line. If only I could get rid of this lust pulling at my heart, soul and mind.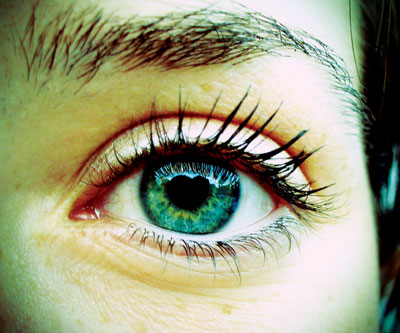 © Michelle K., Vancouver, WA