The truth
May 19, 2010
He came to my door empty handed, nothing to make up for his past mistakes. I open the door a slim hope in my heart that he might be there to say what is right and leave me be. But no he doesn't say anything instead he steps past me, walking towards our familiar spot. He sits himself down and looks at me expectantly like I owed him something like. Me owe him something, that was the last straw something broke inside of me and my peaceful quite manor was no longer.
"No. I'm not doing this Patrick. You want me to stand up for myself you want to hear me yell well here it is! And you better just sit there and listen. You are a jerk a real peace of work you think I owe you everything. Well I don't, I don't owe you anything! You promised to apologies on those drunken phone calls and few heartfelt moments but you never did. You just kept using me kept making me seem like an idiot and I just sat there and took it. Well never again. Never again will I let you use me, yes I liked you, I even loved you and you never said anything you took it for granted. You want to know the worst part! YOU'RE A FREAKEN GOOD GUY!! I've seen it, you are a good guy to my friends to my family to EVERYONE except me and I don't know why. I sat there and tried everything and all you did was shun me ignore me until you needed me. I'm a good person Patrick and you know what I don't need you." I was panting my heart was racing, I never spoke to him that way and I really hoped he listened for once in his life. I had tried so hard to be his friend and all he did was hurt me so now I was over it or well I will be over it.
He stared at me with his big puppy dog eyes and his sad face the one I fell in love with and I just turned away walking back to the door. "You can go now" he sat for a couple more moments and I opened the door to make my point clear only half hopping he might say something. The other half knew if he did I might not be able to keep strong.
He got up and walked towards me, stopping right before the door. "Sandra, I'm sorry." With that he turned and left. Leaving me standing, staring after him slowly closing the door, I leaned up against it breathing hard tears running down my cheeks as I collapse on the floor.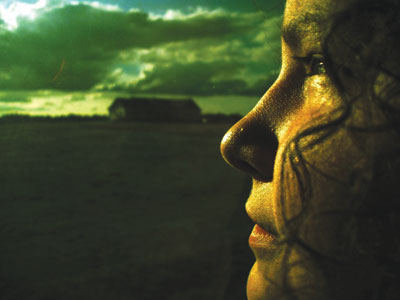 © Crystal E., Charlotte, NC