Last Embrace
July 12, 2010
He alone was Paragon. The way he walked. He was so graceful so Gorgeous. So Amazing, and so mine. Tears escapes my eyes everytime i think of him. Time ticks away, how long has it been? It doesn't matter he is still alive as ever in my heart. In my heart he never died, he just never returned.

I see him, in my dreams. He comes to me, asks me not to leave him again. What am I to say? What is there to say? No matter what I say, when i wake it will be the same. Therefore in my dreams I let him hold me and embrace me and I do not mention he is dead. Instead I play along, i act as if he is still alive. He strole threw the park. We eat at the same diner on fourth street. We lay out under the stars and do as much as we can before I wake up again.

I did that everynight until I met Sam. Before Sam, Matt was still alive, and now I have to realise and above that accept that Matt is gone. I Can't tell him the truth, i can't tell him he is dead. I can't tell him to move on. Why do I have to be the one to tell him. I loved him so much, he was my first forever and I wanted him to be my only, but our life together was cut short. It has been five years since Matt's Death, Five years of being with Matt everynight, telling him everything is normal. Telling him he isn't dead. How am I to tell him I have met someone else?

Sam Says to let go. I was angry at him for saying this, but the more I think about this, the more I realise it needs to happen. I just can't find the strenght to say those words. I Have practiced them. I have Practiced them everynight, only to get back to Matt and not say them. So Tonight I am taking it. I am taking the one thing that I know Matt will notice, the one thing that will keep me from not saying those words. I am Taking My ring that Sam gave to me, the ring that Starts our lives together. The ring that Tells Matt, that he is dead.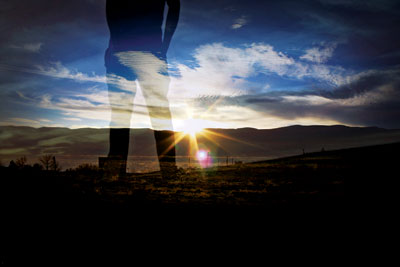 © Ezekiel R., Las Cruces, NM