My Rebel
January 14, 2011
I walked into my English class at St. Lucia's Academy, a co-ed boarding school in North America. Last year, it was voted most prestigious.

The students at this school mostly share three common bonds: one is the excessive amounts of money in the family. Two is that they all excel beautifully in school. And three would be that, in front of the administration, they behave like classy men and women.

The only common bond that I share with them is the money part. And even then, I stick out like a sore thumb, because I do not rub it in others faces.

Anyhow, I walked in there with her skirt shortened to my likings, with black, nylon, patterned tights. I had on my blue-and-grey striped cardigan on over my school polo, and a leather bomber jacket on top. My hair was not pulled up; in fact, I had put in my long, black extensions, and my hair was falling over my shoulders, just touching my chest, in a super straight manner. And of course, my bangs were not clipped, and they were brushing my eyes that were heavily made up with black liner and mascara.

As you can see, I was not like the others here. I was not sent here for my amazing grades; I failed many of my classes last semester. I was not here because I conducted myself like a proper young lady; in fact, I was here because of my strong lack of politeness and appropriate behavior.

Anyhow, I walked in, eying the pretty little snobby girls, with their uniforms suited to the teacher's preference. Truth be told, these girls pulled drunken wild stunts at their weekend parties. That was when they were real. I was real all around.

The guys looked at me, secretly wanting me. I knew it, and so did the little b****es in front.

The nerds and hardcore Christians looked at me as if I needed a psychiatrist, or perhaps an exorcism. And the teacher? Well, the teacher though I needed both.

"Isabella, how many times will I have to tell you? I do not want you in my class in such a manner." said Ms. Charsity, a thirty year old who used to attend this fine institution.

"How many times have I told you that I couldn't care a less?" I asked with a smile, taking the back of the class. I propped my studded leather bag on the floor, and then took out a pen and a notebook. The guy sitting next to me, Allan, winked at me. I wiggled my fingers thinking that if only this quarterback knew he never had a chance with me, would he even try?

Just then, as the bell rang, and the teacher got up, a new kid walked into the class. He was not your average kid who attended this school.

He wore black skinny jeans, with a spiked black belt. He had a tight, v-neck, cotton white shirt on, and a leather jacket. His eyebrow was pierced. He even had a tattoo on his neck. He looked... punk.

"Who are you?" demanded Ms. Charsity. She hated one punk kid in her class, but two? This would drive her crazy.

"I'm Zachary Mason, the new student?" he said, with a confused look on his face. Gosh he was cute.

"And where is your uniform?" she yelled, appalled by his outfit.

He smirked, and took walked to the empty desk to my left. He sat down, slouched completely, with a pencil and paper on his desk. I chuckled as I looked at him.

"Well?" demanded Ms. Charsity.

"I don't do uniform." he announced, loud and clear. His black hair fell before his deep green eyes. The girls in the front, and everywhere else, actually, looked at him in disgust. And the guys looked at him with both disgust and shock.

"The next time you enter my class, you are to be in full uniform." she announced, turning around the write on the Smart Board.

I glanced at him from the corner of my eye. I smiled, and slightly turned.

"I'm Isabella, but you can call me Izzy." I said, knowing that I would melt of he looked at me the way he kept looking at me.

"Izzy. I like it. I'm Zachary, but call me Zach." he said, waving at me. He smiled, showing practically perfect teeth.

"How did you get stuck here?" he asked, knowing already that I wasn't here by choice.

"Broke in to my old school in the middle of the night to vandalize. How did you know I was a rebel?" I asked, giggling a bit.

"Because I like rebels, and I already sorta like you. I'm here because I got a tattoo," he said, pointing to his neck, "and because, like you, I am a huge fan of showing my graffiti anywhere I can."

I reacher over and touched the tattoo. My index finger ran the length of his neck.

"Nice." I said, turning back to my books, even though I wouldn't be concentrating.

Zach and I hung out together non stop for the three following weeks. We were the only people on campus who were punk, so we didn't have many other options. Although we didn't mind each other; we were just chill.

One day, we were leaning against a huge statuesque water fountain, and he turned his head, and reached up to brush the hair from my eyes. I stepped closer to him, looking at him in the eye.

"Go out with me." he murmured gently.

This caught me completely off guard. One minute, we were mocking the snobs that went here, a meter apart. The next, we were in each other's faces.

I put my arms around his neck. He wrapped his around my waist. Very slowly, his face came closer to mine, and then, his lips touched mine, very gently. His lips parted, as did mine, and when we broke apart, we turned our heads to see an audience of most of the school watching.

One girl walked by with her friend, muttering something about us being perfect together; we were both rebels.

At that moment, as we kissed again, and his lips lingered mine, I knew that he was not just a rebel. He was my rebel.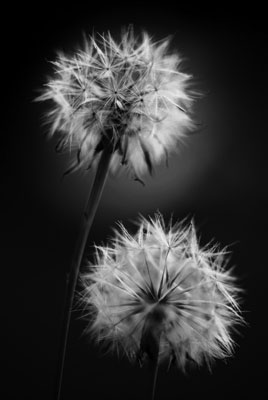 © Daniel H., Durham, NC