Beauty's Mysteries
February 2, 2011
All eyes met in silence at the rarest form of beauty that beheld them. Beauty wrapped in an equally splendid gown that sparkled winter's stunning silver and white at each step the young woman slowly took down the marble steps. Descending unto the crowd of men and women all dressed up to their upmost best. But none of them holding a candle to what stood before them. For before them was a young woman whose blessed face shined with beauty far greater than any queen or maiden in the world. Her smile made those who saw her hold their breath in splendorous shock, as they gazed at the heavenly eyes and upturned mouth that this strikingly beautiful woman possessed. Though, within all who intently watched her every step, only one walked up to the breathtaking woman. The young prince.

Bowing, yet still keeping concentrated contact with the woman's beautiful blue eyes, the prince held out his determined hand to the beautiful goddess that stood before him, to initiate in silence. The offer to dance. Grabbing his hand, she wordlessly accepted.



There was nothing but silence in the grand ballroom, nothing except the light tapping as the prince's and the woman's shoes made weightless contact with the floor, as they walked hand in hand to the middle of the marble saturated room. Silently the music began to play. All eyes watched them dance, no one knew who she was, or where such a beautiful creature could come from.


The song finished and the towering clocks that looked down at them from the highest peaks of the ballroom struck midnight. The girl looked up at the clocks as a remembered terror struck her face. Turning away from the prince, she fled back up the splendid stairs and out the large gate touched doors. The prince longingly looked after the glorious mystery that ran away before his very eyes. Not a trace of her was left after she fled through the open doors, except one of her shining glass slippers. Would he ever find her again? He didn't know.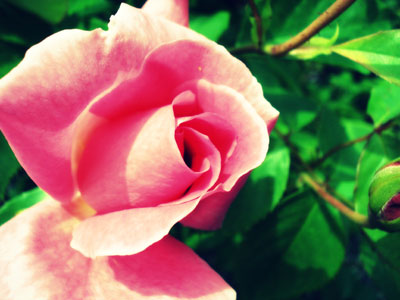 © Grace F., West Chester, PA