Jar of Hearts.
March 24, 2011
Dear Prince Charming,

I'm a stagnant pool of opaqueness today.
But look closely.
Do you see? The gentle flickers, the elusive sparks flying everywhere?


Touch the water.
Disturb it.
Toss a pebble; make it lightly skim the surface.


It's clear now, cloudy next, a deep turbulent purple threatening to turn deep crimson red.


I'm confusion today. I'm turbulence. I'm drowning within myself today.


One harsh word, and you've got me.
I'm inflammable. I'm volatile. I'm too much at once. I'm burning out, not fading away.
It's all hard, cold granite at the surface.
Touch it.
Feel the smoothness. The cold, chilling perfection.
Press a little harder, and the illusion collapses in itself.


I'm smoke and mirrors. Just words and words and words. I'm weaving vivid colors, trying to get lost in them. Read me.
See through me.
I am but one word.


Don't fall for appearances. Don't be trapped by my words. Don't for a second read the walls of text I continually erect around me.


See right through me, and know I'm broken. Too many cracks, too many faults.


I am light and carefree, but one tiny thorn my way and I'm destroyed. I am on the ground, trampled down by your careless words.
I hear you speak. I hear the sounds. I look in your eyes, and know you mean no harm.


But my heart...my brain...me, I amplify your syllables.
Stretch them out, peer inside for a deeper meaning that doesn't exist.


Your words they replay like a stuck record in my head.
And I cry and cry, hot tears burning flesh, and your words, your beautiful dangerous words, kill me so so gently.


I chant them to myself, let them be my lullaby at night...waiting for sunshine--your light banter, to break this melancholy that's become my life. A day, a lifetime away from hearing you speak those bitter, bitter words.


And you make me laugh today. I am light and whole again. Look at me float away, not looking at the scars you've lovingly engraved on me.
And you'll never know. You'll never see what I hide so carefully. I'll close my eyes, and laugh all these shards away. But you, you'll never see the pain they make me bleed everyday.

Yours forever more,
Damsel In Distress.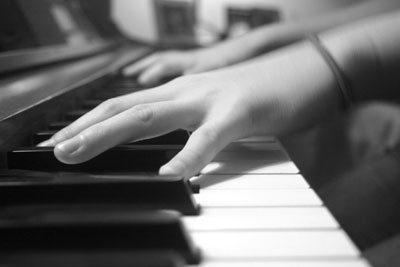 © Elizabeth S., Newton, MA