Broken Bliss Chapter 2:Nice Guy
May 11, 2011
•






CHAPTER 2: NICE GUY
•

•
By the time we finished dinner, I'd learned a lot about Joey. For example, I learned that he was born in North London and his parents decided that after living in London their whole lives that they wanted change. Not just any change though a sunny change. So they chose our small town of Baybridge in NAPA, California. I also learned that he drove a motorcycle, played guitar, wrote poetry, and loved to cook. I also learned that he had a twin brother who was in a rock band called LONDON KINGS OF ROCK, who he didn't get along with very well.
•

We splashed around in the water after cuddling on the sand watching the sunset and taking goofy pictures on my phone, his phone, and my camera. Then when it got too cold to play in the water anymore we started driving around town. Joey showed me where he lived and where he'd be going to school in the fall, which was going to be Baybridge University the school Sam, Trish, Xander, Jackie and I were going as well. I showed him the high school, the movie theater, the drive-in, the library, the diner where I worked, the mall, the grocery store and the 18 and over club. We laughed and joked and had a good time and at eleven he took me home. When we were on my doorstep he kissed me goodnight and promised to text me later.
•
When I came in to the house I said "Mom I'm home". She came out from the living room in her pajamas with a mug in one hand and newspaper and pen in the other. "Do I need to buy you pepper spray", she said sipping from her mug. I laughed and said, "I'll let you know". She smiled and said "It's late we should get to bed". I nodded and walked over and kissed her good night. I ran upstairs and jumped up and down on my bed then flopped back onto my pillows and giggled softly to myself. I climbed off my bed and walked over to my desk and pulled my diary out from the drawer and grabbed my purple fuzzy pen and opened to a clean page. I wrote all about my date with Joey before going to my bathroom to take a shower and clean off my makeup.
•

When I was clean, in my yummy sushi pajamas and in my bed I snuggled with my teddy bear and turned off the light. At two in the morning my phone buzzed, I took it off the charger and flipped it open and saw a picture message from Joey. The picture was of Joey and I cuddling on the beach and the message attached read: Hey Jill I had a great time 2nite. I wanted to know if you were busy the day b4 the fourth of July maybe we can hang. Jackie and Sam could come too let me know. –J. I smiled and hit reply and typed: Sure C U Then. Xoxo –J
•

Many dates and love fests later July third finally came around and I woke up that morning with a huge grin on my face at 8am. I climbed out of bed and went to take a shower. When I came out I texted Sam and Jackie. Jackie texted me back when I came out of the shower in my towel. Her text read: Want me to come over now? I texted her back saying: Yeah be a doll and pick up Sam. She texted me back two minutes later saying: No Problem. Sam's text read: I'm in Jacks' car on my way over now. I texted her saying: K did you get the part? The text she sent me in reply read: Tell you when I get there. I didn't bother texting her back instead I got dressed in my denim cutoffs, plaid cover up over my bikini top and tied the strings for the cover up at the mid drift with closed toe high heeled sandals.
•

When I finished getting dressed I ran down stairs to finish helping my mom with setting up the patio table. Ten minutes later the door bell rand. It was Jackie and Sam. Jackie is about 5'6 with long brown hair, brown almond shaped eyes, olive toned skin, and a healthy tan dancer body. Sam is about 5'5 with shoulder length curly auburn hair and green round shaped eyes, with the same shape as Jackie. I'm 5'6 with long golden blond hair and a tan hourglass shape.
•
"Hey guys' I said when I opening the door wider so they could come in. Before either one of them could say anything I said " Joey's going to be her by eleven ok? So let's eat some breakfast, lounge by the pool and wait for him to get here. They stepped in and Jackie said "So where's the food I'm starved?" I laughed and said "On the table but first I want to show you something." Jackie groaned, but Sam smiled and said, "Show me".
•

I led the girls upstairs to my bedroom. If you want a visual of it it's pretty much like this darkly lit purple room with modern day bedroom things and bedroom things. I walked over to the bookcase I took my camera off the fourth shelf, where I kept all of my scrapbooks and stuff that involved pictures. I showed them all the pictures of Joey and I that had been taken over the last few weeks. When Jackie's stomach growled we all laughed and went down stairs.
•
The spread on the dining room table consisted of biscuits with honey and butter, bacon (extra crispy), scrambled eggs, (with American and Swiss cheese) and orange juice. We stuffed ourselves silly then worked on our tans in the tanning chairs by the pool. Jackie sat up and stretched and looked at me. She perched her glasses on her nose and said, "So talk". I laughed and said, "I'm not saying a word". When the doorbell rang an hour later the girls and I ran upstairs to freshen up. I put on some lip-gloss, grabbed my bag, and ran downstairs.
•
When I appeared in the arch of the doorway in the kitchen, Joey looked at me and swallowed hard before saying, "Wow you look beautiful". I smiled sweetly before saying, "Thanks you look pretty good yourself". It was true, Joey was wearing a gray wife beater, gray khaki's, and black sandals, and the clay nazar beaded necklace he wore around his neck really made his eyes sparkle. Jackie looked between both of us and rolled her eyes, "Ok are we going or are you two just going to stand their virtually stripping clothing off each other". Sam snorted, Joey started to blush, and I shot Jackie a warning look, which she ignored me by rolling her eyes. Joey obviously sensed my annoyance and stepped in saying " Uh Jackie's right, Jill you ready? I nodded grabbed my beach bag off the dining room chair and stood next to Joey, where he proceeded to take my hand in his. I looked at the girls and used my head to gesture toward the door of Joey's car. They both nodded and Sam said, "I forgot my bag upstairs I'll be right back". As Sam ran up the stairs Jackie smiled and said I'm going to go wait in the car". Without looking at her, Joey unlocked the car door. Jackie giggled and started toward Joey's car. I turned toward Joey and put my arms around his neck and said, " So where are you taking us today/". He smiled and said, "Kiss me first". I laughed," Free of charge" I said leaning forward to kiss him. The kiss was short and full of passion. Sam came in and ruined the moment and handed me my camera before walking out the door. Joey smiled at me and said "Come on''.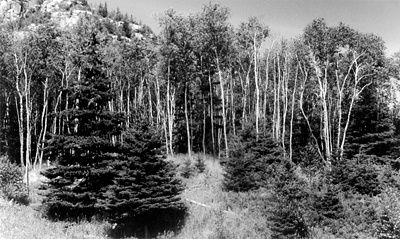 © Steve S., Marblehead, MA