Goodbye
May 28, 2011
She is sleeping. She has to be. She can't be dead, she just cant, not Savannah. Look, there! Her hand, moving, like always, painting pictures as she talks. Or is it only a trick of the light? I stare at those still hands, watching, waiting for her to stop playing this trick. She can hold her breath a really long time, I noticed. Ah! Her chest filling with air! No, no, not yet. I wait for her eyelids to flutter open, reveal those gleaming intelligent blue orbs that danced with joy and mischief...
I stood there alone, watching tears spill from peoples' eyes, people I know and love, people I've never met. Don't they see she's still alive, just playing some stupid prank? Come on, now, Savy, it's not funny anymore! Wake up!
Eventually they take me into the limo to go to the graveyard. This joke has gone too far. I won't let them put my Savy away in that dark, cold, dank world of death. She doesn't belong there. She belongs with me, up here, walking in the sun.
All the same, they make me stand still as they lower her into the earth. Her sister cries next to me; I can't help but notice the almost eerie resemblance, from the lightly curling blonde hair, the bright, intelligent blue eyes, the fair skin, the heart-shaped face, the long-fingered hands, the soft, musical voice.
Savy. Savy, Savy, Savy. You had to go, you had to prove that nothing is more important than being perfect.
That one C caused your death, didn't it, Savy? Damn, Savy, why do you have to be so much better than me? Why always? I love you, baby. Always had.
Well, it's too late now. You're sleeping forever, and I'm stuck here alone.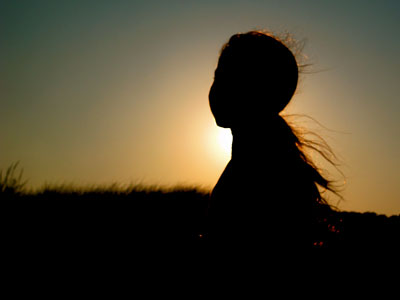 © Barrie T., Scarsdale, NY