Summer Memories l
July 4, 2011
My relatives used to send me vacationing when I was in the prime of my life, my youth, around the age of 15. I would go with my best friend Adrianna's family, as they went to their various vacation homes every holiday. It was a good alternative to staying home bored.
"I hope something cool happens this year," Adrianna muttered, while Uncle Lucivido (Adrianna's dad, we just called him Uncle Luci) fumbled with the car radio. Adrianna was more of a talker, not a doer. She had long curly black hair that trailed all the way down her back. Her Forrest green eyes were stunning paired with her olive complexion made her stunning. People said we kind of looked alike, but the only thing different was that my black hair was streaked with fiery red highlights, and it was straighter. I also had brown eyes and a slightly darker skin tone, by about a shade. As I watched the scenery through the car window, it seemed like I was the only one in the van. The sun streaks that shone through the window ran across my face. I smiled a little personal smile as I felt the heat delightfully tickling my cheeks. I had a good feeling about this summer, genuine memories would be formed. I didn't know why, maybe it was because I was currently dating Adrianna's brother Micah. He was just so...perfect. His eyes were so green and pure, his hair was so thick and dark, and he was just so beautiful. The best thing about it was that he was mine. With all these thoughts running through my head, I didn't even notice he was looking at me.
"Hi Carah," he smiled
"Hi Micah," I laughed
"What are you thinking about Carah?" He loved asking me that question. In a way, I kind of liked when he asked me that. I don't know why, but it made me feel loved.
"Well, let's say we do a trade for a trade. I tell you what I'm thinking, if you tell me where we're going,"
"I'm not that cheap you know," he smiled
"Well what do you want?" I was getting to like the sound of things here.
He stared at me for a little while, and then he kissed me. At first, it was just a little peck, then his hand touched that spot on my neck that he knew drove me wild. I grabbed the back of his neck, pressing him against me. His hand was running through my hair now and without even knowing it, I was lying on my side with my leg wrapped around him. We finally stopped when Adrianna let out a groan. Maybe it was because we had touched her thigh, but you never know.
"Can you two lovebirds please take it somewhere else?' she mumbled
Micah stared at her "Or what Dri?" He loved calling her that, because he knew she hated it.
"Just stop it please," she said.
It was when she uttered that sentence; I realized why she wanted us to stop. This morning, when I asked her why her boyfriend of two years, Noel, wasn't coming, she said he was busy. I knew she was lying, because Noel never missed a trip. I decided not to bother her about it, but I know something else was going on with her; I was just waiting for the right time to confront her about it. Whatever it was that was bothering her though, I knew it was serious. Adrianna told me everything, and she had never lied to me before, so why now?
"Micah, it's okay, maybe we should stop," I muttered.
He looked at me with those understanding eyes of his and smiled.
"Okay Carah, whatever you want,"
I laughed a little. He sat up, and then patted his knee. I crawled over to him and got comfortable in his lap. I watched the trees fly by us through the window and without even realizing, slowly fell asleep in Micah's arms.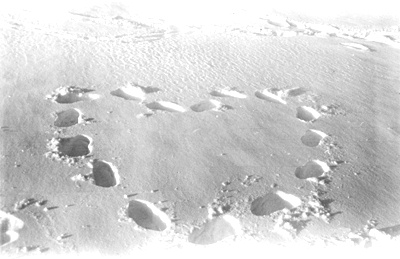 © Kim B., Marblehead, MA