Always.
August 6, 2011
"I love you," I whisper to the empty cemetery. I'm on the verge of tears. I visit every day, yet it gets no easier. The stabbing pain in my heart stays.


Don't be melodramatic, I tell myself. It's not physical pain. My heart's just broken.


Just a sign, that's all I need. A sign I'll be okay. Something to help me through this. Something that tells me it won't last forever.


I wish he would've been forever.


He was that guy, the boy all the girls fell over, the one the guys were jealous of. He was perfect. He always had long hair, down to his shoulders, dark brown aside from one bleached blonde streak. He had a nose ring, though not the scary kind. He was that sort of alternative punk kid that no one would mess with out of admiration, even though he was about as tough as a teddy bear. Only five foot four, always sweet and gentle. He wore ripped skinny jeans and hoodies every day and he was never a skater kid, always focused on his music. And he was incredible, musically. His voice, his energy, his extreme talent…That was what got me. He was the exact opposite of what you'd think.


I had never been so interesting. Plain, shy, quiet. Pale blonde hair and gray eyes. Simple. I didn't like attention, and maybe that was because I never got any attention. Except his.


It all happened so fast. He blinded me by his beauty. And not just the way he looked; the way he talked, the way he walked, the way he just was.


And then he was growing thinner and becoming more fragile and shrinking before my eyes. I was losing him and there was nothing I could do. He had refused treatments until he met me.


"I had nothing to live for before. Now I have you," he'd said. I had laughed and put my head on his chest, where I never felt out of place.


More tears came and I found myself sitting down in front of the stone. I missed him so much; it hurt just to think about. Why did we have so little time together? Of all the injustice in the world.


I remembered one of our last conversations. He had told me he was dying, that he was sure his life was almost over. He told me to forget him. I had practically screamed at him.

"You can't. You won't die. You remember what happened to my father. Not again. Not you." I broke down sobbing and was inconsolable for hours.


Those last few weeks, I dutifully stayed by his bedside. He was only seventeen. I stayed, but I wouldn't just watch him deteriorate. I couldn't do it; I loved him far too much. He was only seventeen.


The last thing I said to him was a long speech, where I finally told him I loved him. I sat down next to him, nervous. I was braiding my hair, something I was known to do when I had something to say. I'd practiced the speech dozens of times in front of my bedroom mirror that morning.


"Just say it, Mae."


"I don't trust people enough. You know that. It took me so long to trust you, too long, and I regret that. I trust you to stay alive, if not for yourself, for me. I can't live without you. There's no point in living if you're gone. So please stay. For me. I love you. More than anything I love you and I need you, because if you're gone, I'm gone. Maybe not in body, but in soul."



And then I stopped because I realized how cheesy I sounded. He didn't care. He just hugged me tight, keeping me in his arms for as long as he could and said, "I love you. I love you so much. I wish I'd said it sooner. Never let go."


I choked on the sob stuck in my throat. No, time didn't heal. Pain and grief don't fade; you just learn to live with them. I'm usually a quick student, but I refuse to learn this lesson. That would be letting go. And I'm holding on for as long as I can.


Staring at his grave, I understand that he's gone. He'll never kiss my forehead as a replacement of "hello" or read me some silly love poem or play me a beautiful song on his guitar. I'll never hold him again or fall asleep to a movie, only to wake up with him watching me, like I'm more captivating than anything he's ever seen. He'll never stroke my hair or caress my face or cook dinner for just us two. He was an awful cook, but the meals we shared were the most delicious I'd ever had. It's hard to wrap my head around the loss of all the things I loved, which were all tied up in what was him.


I wipe my tears and brush the downy snow off the head stone.


"I love you," I whisper again, hoping that, wherever he is, he can hear my words loud and clear. That he's looking down and smiling.


***


"Sweetheart, you have mail."


I turn toward my mother in surprise. "From who?"


No one sends me mail. I've hardly talked to anyone since the funeral. Just my mother. I spend all my time writing, reading, and sleeping. It's not healthy, I hardly eat, but I couldn't care any less.


"There's not a return address," she muses. "And it was just left on the doorstep. Anyway, it has your name scrawled on the front."


I sigh and take the envelope from her, walking upstairs mindlessly. It feels thin, probably a short letter of condolence from some forgetful relative. Nothing of importance.


I throw it on my dresser. I can't read any more of them. It's unbearable. Every time I see the words "I'm sorry for your loss", I get sick to my stomach. It feels like my heart is breaking all over again.


Of course, my grandmother, who doesn't understand the pain, will push me to write a thank you letter, so I may as well read it and check if it's anyone worth talking to.


I rip open the envelope, being careless. Who's going to notice if the letter's a little torn? Certainly not me.


Dear Mae…


I drop the letter to the ground as my grasp loosens. I can't continue. Not because of the words themselves, exactly.


The handwriting.


It can't be.


Either someone's playing a very cruel joke on me, or love truly does defy death.


Dear Mae…

Don't be sad for too long. Please be alive. More than alive. If I can't be so, promise me you will be. You can say your soul is gone, that with it went your heart, but I have it right here, if that's the case. With me. So it's never gone as long as you hold on.


I miss you. Know that I do, wherever you go, whoever you meet. Know that I'm yours. Know that you're mine. Know that this love will never die. Know it will last forever. So don't worry. Relax. Live. Just be. I'm always watching down on you and I'll always be there for you. If you ever need me, all you have to do is think it.



I love you.
More than you'll ever know.


Your angel,
Jordan Young



"I'm not letting go," I whisper. And then louder, "I'll never let go."


And I won't. If he's looking down on me, if he's always here, then I want this to last forever. I'll weather the hurt if it means I can hold on to him. We'll be together again, even if only in the stars.


"I love you."


And I can almost hear him whispering back, softly.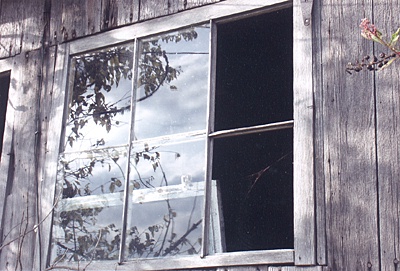 © Cassie H., Carmi, IL