BROKEN BLISS CHAPTER 6: ONE BIG HAPPY FAMILY & JONATHAN
August 8, 2011
CHAPTER 6: ONE BIG HAPPY FAMILY & JOHNATHAN:
When Joey and I walked into his house, the first thing I saw was carpet. Then I looked around and saw a door that led to what looked like a living room. Then to the right was a dining room and another door that said kitchen. Right in front of me was a big staircase that was tall, wooden, and absolutely beautiful. Joey led me to the living room. Once inside I looked at Joey and then back at the people standing in front of me. The resemblance was unbelievable. Not his parents of course although his mother was beautiful with long shoulder length brown hair and green eyes. His father was quite handsome himself with his dark brown hair and brown eyes and a goatee. To the right of Joey's dad was… Jonathan. Joey had told me a lot about Jonathan. He told me that he was an arrogant son of a b****, a smart-a**, and the exact opposite of him. When I looked in front of me, it was the exact clone of him. They were exactly the same. If I hadn't known any better I wouldn't have seen the difference. To break the awkward silence, Joey introduced me to his family. "Mum, dad, Jonathan this is my girlfriend Jillian Holland." Joey said smiling. Trying to lighten the tension I introduced myself, "Hi Mr. and Mrs. Rogers and hello Jonathan you have a lovely home." I said shaking all of their hands. When I shook Jonathan's hand, he kissed the back of it in the process sending shivers all down my spine. At the corner of my eye I saw Joey grimace. "Hello Jillian it is lovely to finally meet you Joey talks about you non-stop let me have you know." Mrs. Rogers said smiling warmly at me. "Mum – please" Joey said blushing. "Well let's go eat shall we" Mr. Rogers said leading us to the backyard. The backyard was huge with no pool but lots of green grass and two cherry tress. There was a canopy between the two trees. Next to the white fence was a white open tent with a large table set for five. When we reached the table Joey pulled out my chair for me and then sat down next to me. The others soon followed and took their seats. Mrs. Rogers had prepared flat bread sandwiches with bacon, cheese, and eggs, sweet cherry tea, fruit salad, and glazed cake. I took one serving of each and began eating. After some small talk and embarrassing comments about Joey, someone spoke. "So Jill-may I call you Jill?" Jonathan asked sipping his tea. I nodded and he continued. "Would you and my brother fancy free tickets and backstage passes to my show next week?" he said smiling. "Um-sure I mean I don't think I have plans so why not? I'd love to go," I said in the most polite way I could. "Um Jonathan may I speak to you in private for a second." Joey said standing up from the table. "Why not brother?" Jonathan said following Joey. Before Jonathan left he said to us "He probably just wants to give me a big old hug we haven't seen each other in 2 months." "So Jillian, Joey tells us you have a big birthday coming up soon" Mr. Rogers asked munching on a watermelon piece. "In October yes my mom is throwing me a big party at the 18 and over club" I said wiping the corner of my mouth with my napkin. " Well that sounds like fun" Mrs. Rogers said. "Yes it certainly does" Mr. Rogers said. "If you will excuse me I have to use the restroom." I said standing up from the table. "Oh of course dear the second door next to the kitchen." Mrs. Rogers said pointing. I thanked her and went into the house. I stood behind the staircase when I heard Joey's voice. "You listen and you listen closely Jonathan you're not going to do to Jilly what you did to Jane and Claire" Joey said sternly. "Why brother I am sure I have no idea what you are talking about," Jonathan said chuckling. "You know exactly what I'm talking about. You remember Jane and Claire right? My two ex-girlfriends back in London. You slept with both of them and then convinced them to break up with me, then dated them for two, three days tops and dumped them." Joey said shoving Jonathan into the wall. I put my hand to my mouth and sank to the floor and buried my head in my hands. Then Jonathan spoke again shoving Joey back hard " See but that's the thing brother, there's a difference between Jilly and those girls- you love Jilly you didn't love Jane or Claire. So it will be hard to take her away but not impossible" he said laughing. I stood up on shaky legs and walked out from behind the staircase. "Jilly" Joey said when he saw me. When he touched my arm I pulled away. I pushed past Jonathan and went into the bathroom. The bathroom was small so I just washed my hands and walked back out. When I came back out Joey stood in front of me with open arms. I wrapped my arms around his neck and whispered in his ear "I love you he won't change that I promise". Joey kissed my neck and said, "I know I love you too". When we finally pulled away from the hug, we walked hand in hand back to the table.
After we finished brunch, I thanked Mr. and Mrs. Rogers and we left but not before I pushed past Jonathan. He smirked and said "Goodbye Jillian see you two next Saturday". With that we left. When we finally reached my house, I climbed off the bike in a hurry when I saw Sam on my porch. I walked toward Sam and she stood up and threw her arms around me. I choked back a sob and said, "I thought you'd be furious with me". She pulled away from the hug and I saw she was crying too. "Jackie can be pissed at you all she wants but you're my sister and you never have to worry about not having my shoulder to cry on", she said wiping away her tears. I smiled and hugged her again. When I pulled back from the hug I heard Joey say "Awww" and he smiled like he was stifling back a laugh. I picked up a rose from the bush in front of me and threw it at him, "Shut up". He caught the rose and came up the stairs and tucked the rose behind my right ear and said, "There perfect as usual" and kissed my lips softly. Sam groaned and said "Oh my damn could you two please get a room." She grabbed both of our hands and pulled us in the house. Once we were in the kitchen she released Joey's hand but held mine. "Jill and I have to get ready. Mrs. Holland told me to tell you to please make sure the grill is fired up for later," She said pulling me upstairs. I let go of her hand on the fifth step and jumped into Joey's arms. He kissed me repeatedly than told me that I could go. Sam and I ran back upstairs and went into my room. She ran over to my bed and grabbed a magazine and started flipping through it. "Ok you keep doing that while I go change into something a little more festive." I told her as I walked into my walk-in closet. I spotted my white dress with blue and red stripes and threw it on with my blue, red, and white striped stilettos. I put on some black mascara, red, white, and blue sparkle eye shadow, with red blush, and red lip-gloss. I put my hair in curls and put it up with a swirled red, white, and blue hair chopstick. I walked out of the closet and when Sam saw me her mouth dropped. "Damn what is Joey going to do when he sees you like that," she said with a devilish smirk. "What are you talking about", I said turning to look at the mirror. I looked in the mirror and said "Oh now I get it". I looked great but also very sexy. I blushed, Sam laughed and brought me down stairs. We walked out to the backyard. We saw Joey heating up the grill. When he turned to look at us he kept his hand hovering over the fire and yelped when it burned him. I ran over to him and saw his hand had started to bleed. I took him in to the house. "Sam get the damn first aid kit", I yelled. She ran to me with the first aid kit in her hand. I brought Joey to the kitchen and I let his hand run under the cold water. He winced at the cold but kept it there. I kept his hand there for a good 5 minutes the brought him to the living room and sat him on the love seat. I cleaned his hand and put Neosporin on it, then wrapped it in gauze until I could only see white. I looked at him and said, "You okay?" He smiled and said, "I'll live". I smiled and kissed him softly. I helped him stand up and Sam and I walked with Joey in the car to pick up Jackie.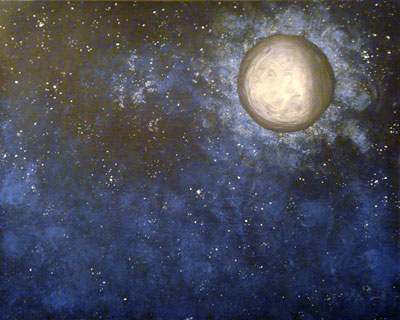 © Allison H., Vancouver, WA