In Love
August 18, 2011
Then, something suddenly hit me.
Thus wasn't just some fling. Nor was it something I could nonchalantly cast aside. This wasn't just a relationship. This wasn't something where the term boyfriend was acceptable. This was something I could ignore no longer.
I had fallen head first to a love that seemed unconditional and inseparable.
Nothing could change this. Even if I wanted so desperately to say goodbye, I couldn't. The willpower I had once possessed had long since vanished. My heart and mind slowly were becoming more and more vulnerable.
I realized now, that there remained not a single thing I wouldn't do for him. No matter the pain or plight, in would do anything in my power to help him.
I realized now what real love was. I knew that although it was no way any childhood fairytale, it made you beyond exceptionally happy. I knew that love was not only a choice, but somehow connected to destiny, and sometimes, we had no control over the outcome.
All of this became clear in an instant. And, although in my mind I was completely terrified, I accepted it. I embraced the notion.
And, as I embraced the thought, I walked up and embraced my Ben.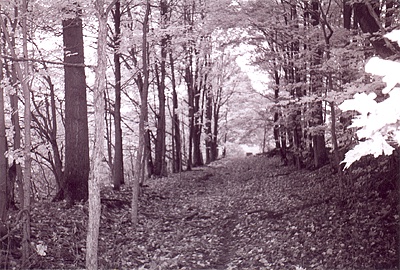 © Casey P., Marblehead, MA