Tea Leaves
March 26, 2012
I can't wait to make tea for him. I picture it; humming a sweet lullaby as I move effortlessly from one end of the kitchen to the next, my hair pulled back in a messy bun with strands that don't want to stay put. His sweatshirt is too large for me, but it smells good and comforts me. Carefully placing the tea bag in the bottom of the 'I love you' mug, I pour the steaming water over it. Stirring the water with a spoon, the water saturates the tea bag and releases the sweet flavors of the leaves. The aroma drifts upward and the sides of the mug are warm on my cold hands.
I don't hear him come up behind me and I start a little as he winds his arms around me, encasing me in his strong embrace. I breathe him in and the smell of him mixed with the tea is intoxicating. He brushes back the strands of hair from my face and his fingers send shivers down my spine. I turn to him slowly and smile as he leans forward to kiss my forehead. He takes the mug from me, takes a sip and holds it out to me, offering me some.
As I swallow, the liquid raises goose bumps on my arms as it slides down my throat, warming me from the inside out. I hand the tea back but he places it on the counter and draws me near. I hold on tight and his arms are warm. I could stay here forever. It doesn't matter that his tea is getting cold because we're all we need right now.
Maybe next time, it won't get cold. It's a shame, really. But I can't say that I'm sorry and I'll know for next time, to wait to pour the water.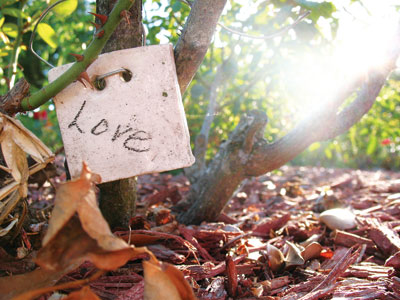 © Danielle L., League City, TX